Medical superintendent transferred and Two Doctors Suspended after Patient Bitten by Rats in Govt. Hospital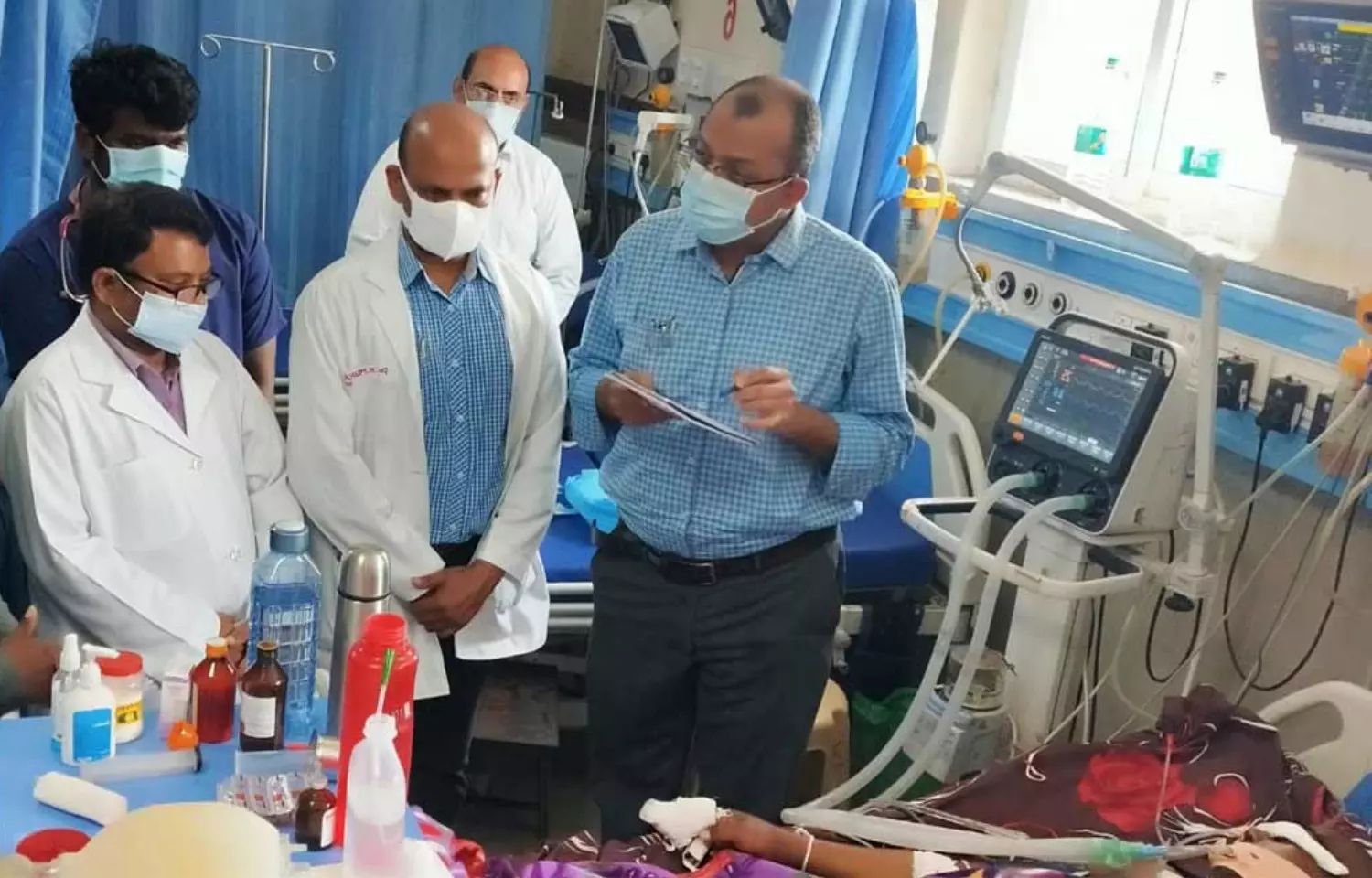 Hanamkonda: The superintendent of Mahatma Gandhi Memorial (MGM) hospital has been transferred and two other on-duty doctors were suspended after a patient was bitten by rodents in the ICU.
Dr. Chandrasekhar who was formerly the hospital superintendent has been given the additional charge of the post for now.

The facility had to face public outrage and criticism following the incident. However, Health minister Harish Rao immediately took action and called for an inquiry. He asked the health officials to ensure that the patient is getting the necessary medical attention.
As per a recent media report, the patient was a 42-year-old goldsmith from Bheemaram in Hanumakonda and he was admitted to the intensive care facility of the hospital on March 26th as he was suffering from kidney and liver-related problems. When the patient's brother came to visit him on March 27th, he was shocked to see that the patient was lying in a pool of blood. He immediately contacted the medical personnel but he was assured that appropriate steps would be taken.
The patient's brother again visited the facility on Thursday after taking permission from the doctors he again discovered blood on the bed and found his brother unconscious. He
was bitten by rats on hands and legs, leading to bleeding injuries.
He along with other family members of the patient immediately rushed to the superintendent's block and complained to him that the staff was not taking care of his brother and there were clear signs of medical negligence as they found that rodents had bitten off portions of flesh from the patient's leg, reports
ABP News
.
After receiving the information about the incident, the District Additional Collector Srivastava visited MGM Hospital to investigate the situation himself. The Health Minister also ordered a proper investigation after which the department officials inspected the RICU (respiratory ICU) and the hospital premises, reports
Deccan Chronicle
. They have also submitted a report to the government. Following the report, the superintendent was transferred and the two on-duty doctors were suspended.
Source : with inputs