Telangana: Private hospital allegedly treats dead body of COVID patient for Rs 29 lakh, probe ordered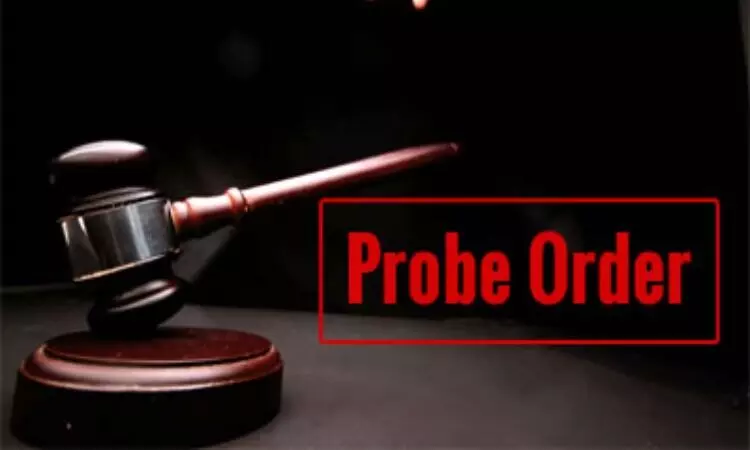 Hyderabad: In a stringent view, the District Medical and Health Officer (DMHO) of Hyderabad has recently initiated a probe against a private hospital for allegedly providing treatment to the dead body of a patient and collecting Rs 29 lakh as treatment charges.

The case concerned a patient who has been identified as an Assistant Commercial Tax Officer (ACTO) of Mehdipatnam Circle II. She was admitted to the hospital for delivery last month. However, the patient was tested COVID positive.

During the entire process of treatment, the family had paid rupees 29 lakh to the hospital. The patient's kin alleged that they were never given permission to see her or talk to her. When the family expressed their concerns, the hospital allegedly informed the family members that they have nothing to worry about.
On September 4th, the patient's spouse was allowed to see her after constant pressing, however, he became suspicious looking at the motionless body of the wife. He immediately demanded to see the copies of all the reports and diagnosis and wanted to take her wife to another facility.
Under such circumstances, the hospital revealed that she was dead and allegedly closed the matter.
Soon after, the deceased's kin approached the DMHO. Moreover, a video of the deceased's spouse detailing how the hospital treated his wife and fleeced him also went viral on social media platforms.
Also Read: Hyderabad: Another private hospital stripped of COVID facility status

Owing to the allegations of the deceased's kin, one of the NGO owners demanded a thorough investigation of the incident. Thereafter, the DMHO of Hyderabad formed an inquiry committee and issued an order for further investigation.
The order issued by the health department stated, "Hence the inquiry officers are requested to conduct a probe into the complaint against M/s Yashoda Hospital, Malakpet, Hyderabad, and submit a detailed report and opinion along with the case sheet, Bills (Day wise, Component Bills) Doctor notes, and other related documents within three days to this office for further action."
The special investigation committee includes Dr. P Jayamalini, SPHO at UHHC, Malakpet and Dr. P Veena, Medical Officer, UPHC Shalivahana Nagar, Hyderabad. The committee has been instructed to deliver the report within three days.
The investigating team is soon to submit their reports and the further step of the authorities regarding the issue will follow thereafter, reports Newsmeter.
Source : with inputs