Kin Assaults Duty Doctor, Vandalizes Hospital Properties After Patient's Death, ATGDA demands action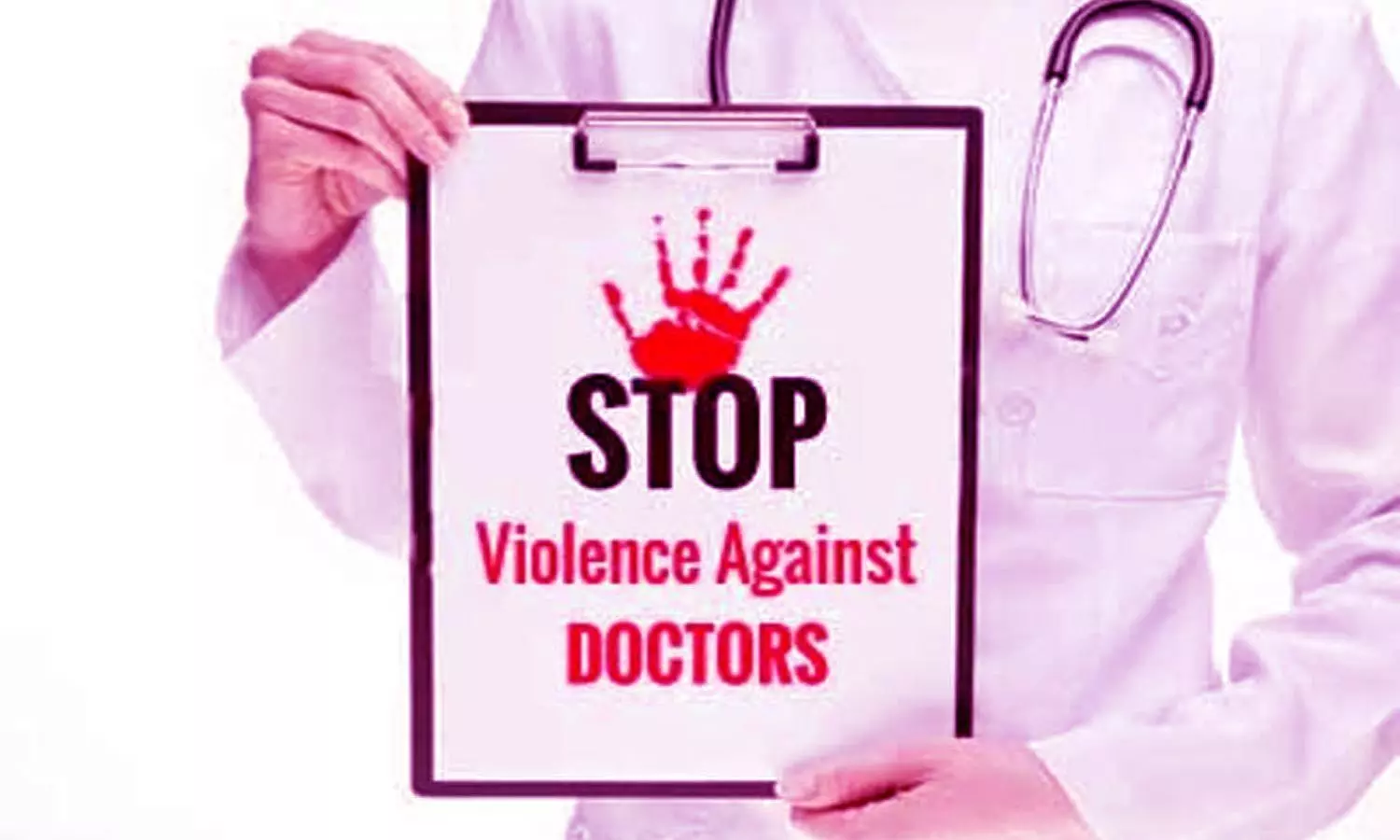 Tripura: An on-duty doctor attached to a government hospital was allegedly assaulted by a group of people after a patient receiving treatment in the facility died. Besides, the aggravated attendants of the patient also vandalized various properties of the hospital.
Take cognizance of the incident, the All Tripura Government Doctors' Association (ATGDA) has condemned the act of violence against an on-duty doctor and demanded strict punishment against the accused
As per a recent media report by
North East Now
, a patient undergoing treatment in Natun Bazar Rural Hospital was referred to the district hospital of Gomti but eventually died.
Following the death of the patient, his family members became violent and started physically assaulting the doctor and another health worker. The doctor registered an FIR at the Nutan Bazar Police Station explaining the entire incident wherein, he was attacked by a group of people.
An arrest is yet to be made in connection with the incident.
Meanwhile, the All Tripura Government Doctors' Association (ATGDA) has criticized the actions of the miscreants of attacking an on-duty doctor. The association posted on a social media platform stating, " Some miscreants physically tortured the doctor, who was on duty that night, over the death of a patient atNatun Bazar Hospital in Gomti district and they tried to kill him too. Members of the ATGDA Gomti District Committee joined a protest at the Natun Bazar Hospital criticizing the torture perpetrated on the doctor."
Moreover, deputations were given to the local police station to arrest the miscreants immediately and arrange appropriate punishment. The Central Committee of the ATGDA has spoken to the Health Officer on the matter and demanded immediate intervention from the department. Previously, ATGDA also raised its voice against an attack on a doctor at Khowai district on 3rd December.
Elaborating on the incident, the association posted that on December 3, 2020, a doctor on duty at Khowai District Hospital, was attacked by some miscreant. They forcibly took away two oxygen cylinders of the hospital and vandalized various properties of the hospital. The next day, the hospital authorities filed a case against the miscreants at the local police station. Even after six days have passed and not a single miscreant has been arrested. " Such inaction of the police administration will encourage mischief. Such incidents will increase day by day in other hospitals in Tripura.... so it was demanded that the miscreants be arrested immediately and appropriate punishment is enforced", stated the association.
Source : with inputs