11 medical colleges secure letter of consent for affiliation from Atal Bihari Vajpayee Medical University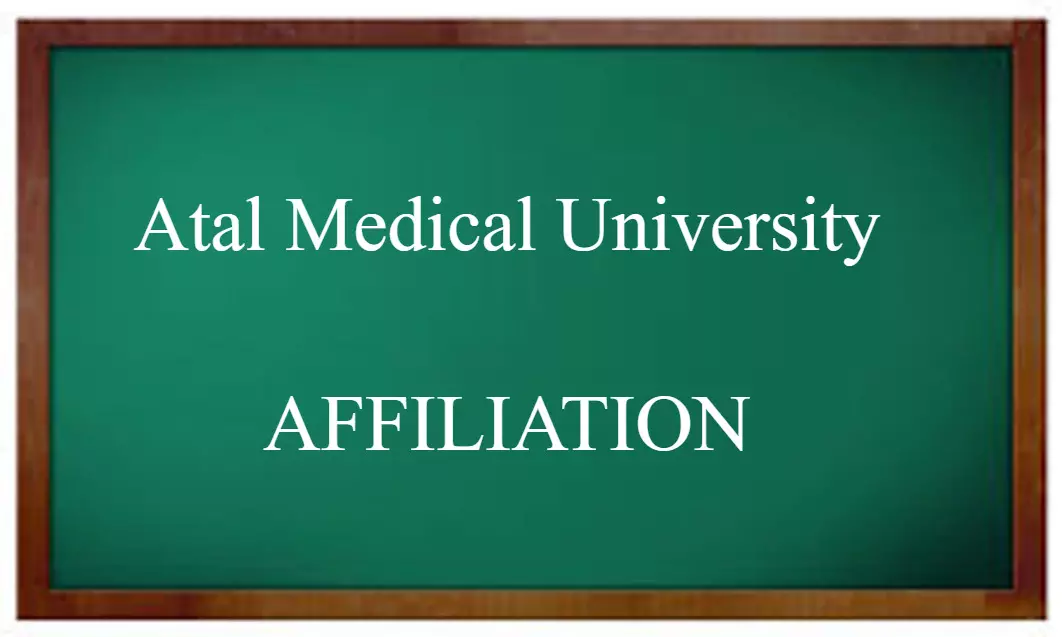 Lucknow: A total of 11 medical colleges have secured a letter of consent for affiliation under the Atal Bihari Vajpayee Medical University. Among these colleges, there are 9 government and two private medical colleges.
Proposals have also been received from 30 nursing and paramedical colleges of the state, on which work is being done at a rapid pace.
Chief Minister Yogi Adityanath has instructed the authorities to complete the work of Atal Bihari Vajpayee Medical University in a time-bound manner so that affiliation to other medical colleges of UP can be possible. Along with this, the facilities of students will also increase.

As per a recent media report by
Times of India
, the fact came to the fore at a review of the medical university project held on Thursday.
In the first phase of the Atal Bihari Vajpayee Medical University, other medical colleges will be given affiliation and in the second phase, students will be given admission. Its blueprint has been prepared by the institute and administration, reports
Zee News
Atal Bihari Vajpayee Medical University is being prepared on 50 acres of land in Chak Ganjariya, capital Lucknow and its construction work will be completed by the end of the new year. An academic block will also be constructed on 20 acres of land in this university and it is to be built at a cost of about 200 crores. Vice-Chancellor Dr. AK Singh said that a grand auditorium will be built on the campus, in which 2,500 people can sit together. Along with this, accommodation for Vice Chancellors, doctors, officers, and other employees will also be built on the campus.
The responsibility of these construction works has been given to the Public Works Department. With the inauguration of Atal Medical University, the path of affiliation of medical colleges as well as paramedical colleges, dental, and nursing colleges will be made easier. Affiliations will be given to colleges in the first phase through this university. In the second phase, admission to MBBS will be started. This university will work in all these colleges as well as other medical courses in the field of Affiliation, Assessment, Admission, Enrollment. Now 11 medical colleges got a letter of consent which is a step ahead towards getting affiliation under the new medical university.
Previously Medical Dialogues team reported the state government has made available 50 acres of land at Sultanpur road in the city for the construction of the varsity. The administrative work started in the first week of September from Dr. Ram Manohar Lohia Medical Institute building in Gomti Nagar. About 60 Government and private medical colleges and nursing and paramedical institutes will come under one umbrella with the setting up of the new medical university.
Source : with inputs