3 PG medicos of UP Medical College Suspended, fined Rs 25,000 each for misbehaving with hostel warden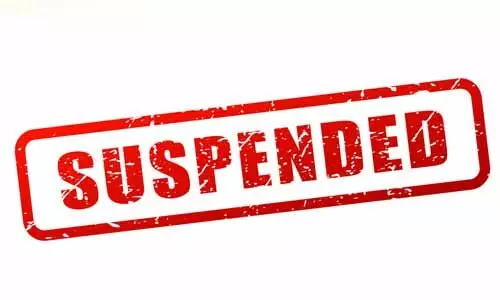 Muzaffarnagar - Three PG medicos associated with Uttar Pradesh based medical college are now facing the wrath of the college authorities on account of allegedly misbehaving with a hostel warden.
According to the recent media report, the students are enrolled in first-year of PG medical course at the Muzaffarnagar Medical College, Begrajpur.
On the basis of the complaint filed against them, they have been suspended for a month and fined Rs 25,000 each by the medical college authorities who have also issued a notice to the three students directing them to vacate their hostel rooms with an immediate effect.
Read Also: MCI launches a special dashboard of Medical Faculty, PG medical students and resident doctors in India
However, as soon as the news reached the campus, resentment surfaced. Edex Live reports that some of the medicos of the institute extended their support to the suspended students and protested against the medical college management's decision.

Appealing to the administration's to withdraw its punishment, several first-year students submitted a memorandum to the Additional District Magistrate. Three suspended students also staged a sit-in. But the students are still under suspension, reports Edex Live

Source : with inputs