4th year AIIMS Rishikesh student suspended after his arrest over objectionable social media post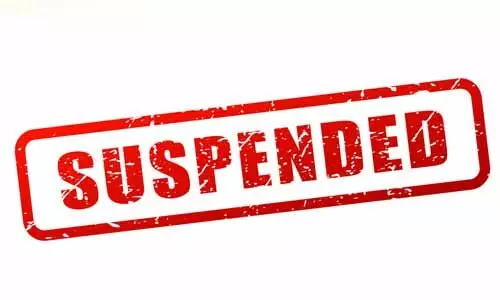 Rishikesh - A fourth year student pursuing MBBS at the All India Institute of Medical Sciences (AIIMS) recently faced strict action for allegedly posting questionable and objectionable substance on a social media platform.
He allegedly provided some post regarding Hindu Gods and Goddesses on the social media which offended the religious sentiments of many people. As a result of his actions, he was suspended and was instructed to evacuate his hostel accommodation as soon as possible.
Read Also: Mumbai Shocker: 34-year-old MD Doctor suspended, booked for inappropriately touching 44-year-old male patient
The suspension occurred on Thursday evening and the next day he was put under arrest for hurting religious sentiments and provoking religious intolerance.

As reported by Hindustan Times, Manoj Gupta, dean of the Academics at AIIMS stated that the college has decided to initiate through enquiry regarding the matter. Moreover, Gupta gave the statement that the student was suffering from severe psychological illness and he was receiving treatment for the same.
According to the reports, the student was placed under custody after a formal complaint was lodged by a local inhabitant who claimed in his complaint that he posted certain elements and opinions on the social media which denounced Hindu God and goddess and thus encouraged religious intolerance.
Parmendra Dobhal, superintendent of police for rural Dehradun told HT, "A medical student from AIIMS, Rishikesh was arrested by the police on Wednesday after he had posted some obscene religious content on social media. He was later released following notice to him under CrPc section 41."
According to the Patrika, he had got suspended before also when a student complained against him and informed the authorities and his mental condition was held responsible as well back then.
An FIR was enlisted and the student was placed under arrest under Section 153(A) (inciting hatred between various groups on grounds of religion) and 295(A) (purposeful and malignant aim of offending the strict sentiments of any class of residents of India) of the Indian Penal Code (IPC) and Section 67 of the IT demonstration.
Read Also: AIIMS mess worker dies of Covid, RDA alleges precaution lapse
Source : with inputs