NEET Counselling 2020: UP DGME issues instructions for MBBS candidates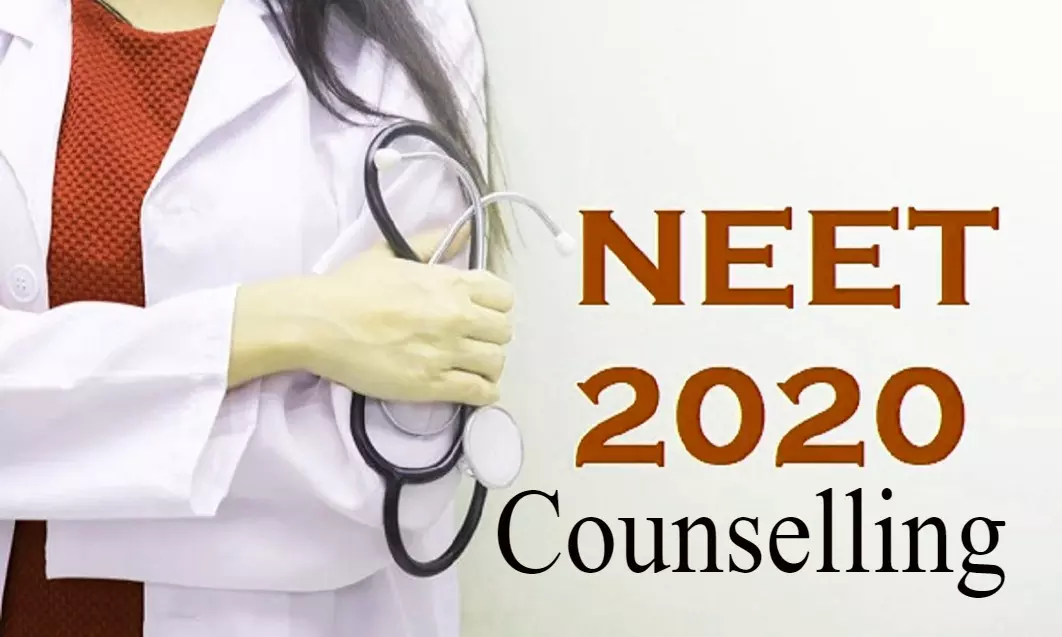 Uttar Pradesh: Through a recent notice, the Directorate General of Medical Education Uttar Pradesh (UP DGME) has released the institutions for MBBS candidates who appeared for NEET Counselling Round 1.
All the concerned candidates are hereby informed about the said instructions as mentioned below
1. All candidates who have been allotted college through UP-NEET UG-2020 first round of counseling shall report to the allotted college (in case of Govt.) and at assigned nodal centers (in case of Pvt.) mentioned on allotment letter.

2. Candidates who have been allotted Govt. medical College have to submit their original documents and fee in cash in allotted Medical /Dental Colleges.
3. In the case of private medical college candidates have to submit their original documents and tuition fee as CTS bank DD in the favor of Director General Medical Education & Training UP Lucknow payable at Lucknow for admission.The fee structure has already been displayed on website.
4. After allotment if a candidate does not take the admission then the security money would be forfeited. If a candidate wants to participate again in 2nd round of counseling then he/she has to submit the security money again
5. After completion of the admission process, candidates are eligible to participate in the 2nd round of counseling.
6. In case of Pvt. Medical/Dental colleges, security fee, hostel fee and misc. charges have to be deposited after 2nd round of counseling.
7. Security money will not be adjusted against tuition fee, it will be refunded after the counseling as per GO.
8. All allotted candidates have to complete their admission process on dated 12,13,17 & 18 November 2020.
To view the official notice click on the following link:
https://medicaldialogues.in/pdf_upload/pdf_upload-142227.pdf
Date of Online registration

05th Nov. 2020 (From 4:00 PM) to 08th Nov.2020

Date of Documents Verification of academic certificates/Caste/ other documents and submission of security money

06th Nov. 2020 to 09th Nov.2020

(6-11-2020 From 12:00 Noon and Other days from 9:00 AM)

Date of on-line Choice Filling

06th Nov. 2020 (From 2:00 PM) to 10th Nov.2020

Date of declaration of list of registered candidates

09th Nov. 2020

Declaration of result of seat allotment

11th/12th Nov. 2020

Date for downloading the allotment letters

12th Nov. 2020 to 18th Nov. 2020

Date of Admission

12th,13th,17th Nov. 2020 and 18th Nov. 2020