Two accused of multi-crore MBBS Seat fraud surrenders at Kanpur, Mahoba court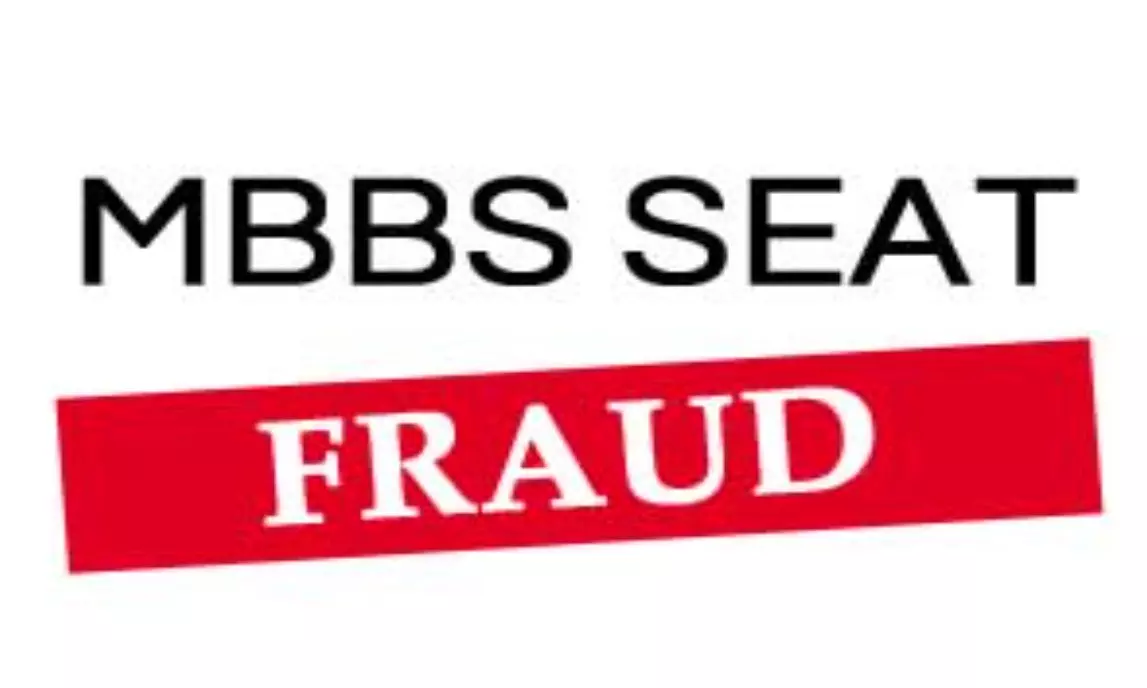 Noida: Two offenders accused of extorting money from medical aspirants on the pretext of granting MBBS seats have surrendered themselves in courts in Kanpur and Mahoba.

The accused used to run a racket for gaining money from MBBS aspirants who appeared in NEET by cheating them. The duo used to promise them MBBS seats at Government Medical College in Banda and Motilal Nehru Medical College in Allahabad in exchange for money.

The duo charged their victims from 25 to 30 lakh each for granting medical seats and then escaped with the whole amount. Thus, they committed a multi-crore fraud so far.
The entire scam came to light after one medical aspirant and his grandfather, residents of Bareilly approached the police alleging that the duo duped them of Rs 34 lakh by promising them a medical seat. The complainant told
Times of India
, "The accused had come in the officer's vehicle on December 14 and accompanied us till a few kilometers before Lucknow. On the way, the car hit a street dog and the officer said he needed to get the vehicle fixed. We continued the journey in another vehicle."
TOI adds that police have confirmed that one of the offenders surrendered in a court in Mahoba last month while another gave himself up before the Kanpur court on February 27th. Both have criminal histories.

The Noida Police have also started questioning one of the officers serving in the Indian Air force reportedly in connection with the fraud. The official has been detained as he allegedly helped in the transportation of one of the complainants in the case of Motilal College. After reaching the college, the accused allegedly struck a deal with one of the victims. Cops confirmed that the officer's car was identified during the incident.
However, the officer responded to the allegations by stating that his car had been hired by a private agency. Additional DSP Rajiv Singh stated that the officer investigating the case filed by the medical aspirant in Bareilly has also been called. If the accused officer's involvement is found, he too will be booked," he added.
Source : with inputs