Victory: KM Medical College cancels MBBS fee hike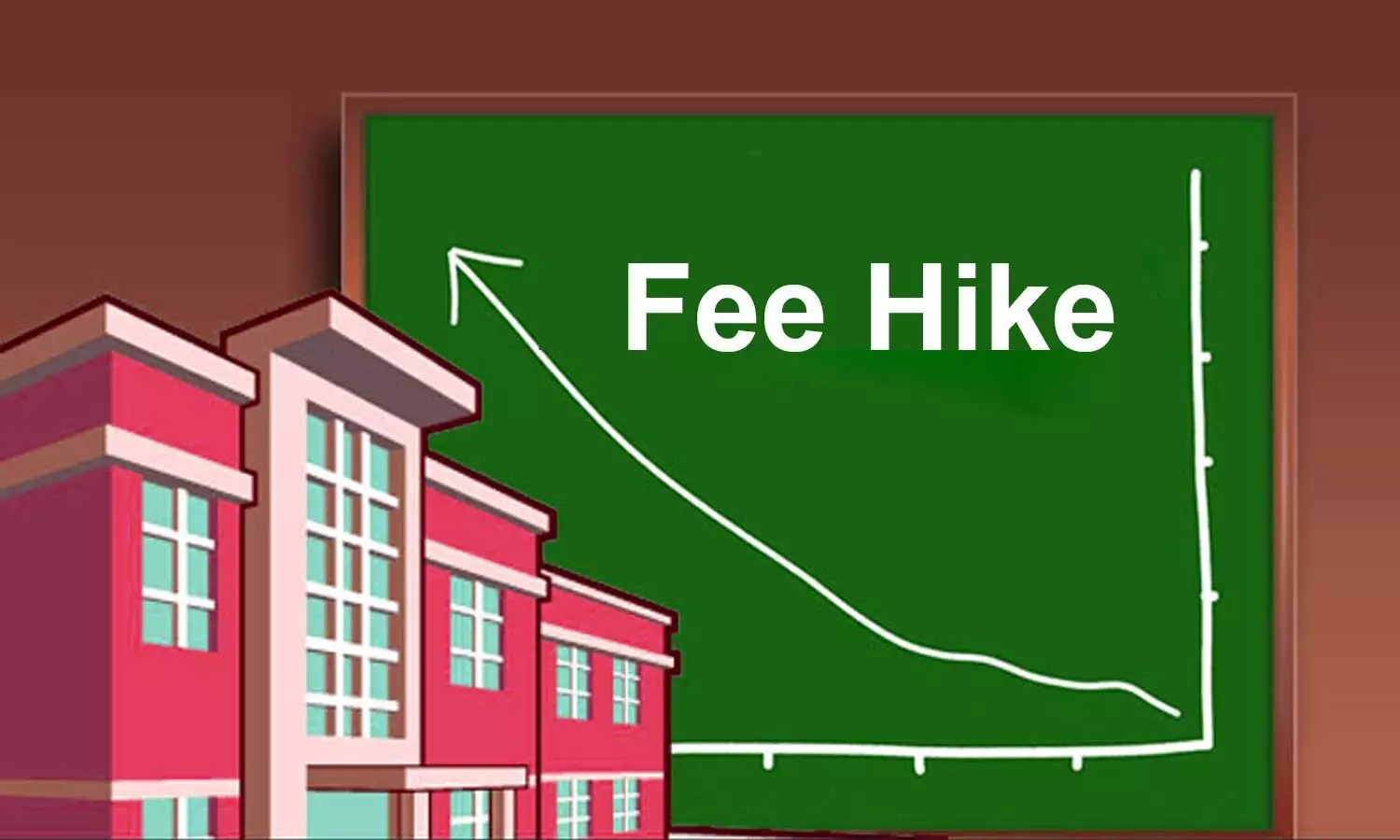 Uttar Pradesh: To the great relief of MBBS students of the Krishna Mohan Medical College and Hospital, Mathura, the college authorities have taken a U-turn on the MBBS fee hike. They recently announced that there will be no fee hike in the tuition fees of 2019-batch MBBS students till further notice.

According to a recent report by the IndiaTV news, the college authorities informed the students that after discussing with the Managing Committee of the college, the chairman has decided not to increase the fee and to keep the tuition fee of MBBS students at rupees 8.5 lakh only.
Rs.8.5 lakhs is charged as tuition fee, Rs.1 lakhs as enrollment fee (only in first-year), Rs.1.5 lakhs for hostels with fan, Rs.2.5 lakhs for a hostel with cooler, Rs.3.5 lakhs for hostels with AC, Rs.1.65 lakh as mess fee (lunch on Sundays not provided), Rs.3 lakh as security fee (one-time during admission) and Rs.61,750 as registration fee by the college administration every year. And recently, 7 per cent fee hike was announced by the medical college administration to which the students opposed.
Medical Dialogues team reported that the MBBS students of Krishna Medical College and Hospital had expressed their concerns at the sudden hike in the fee structure amidst the coronavirus pandemic. The students had informed that there had been a 7% hike in the usual fee structure and the updated fee was supposed to be applied from July 30. The students also alleged that they had received instruction from the college that if they would have failed to submit the updated amount by the said time, they would have been charged an extra penalty fee.
They got to know about the hike in the fee structure for the MBBS course on July 14th and the information about the increased fee structure via their WhatsApp groups. Later, many of the students emailed the college authority regarding their incapability to pay the increased amount during the pandemic. The authority allegedly instructed the aggravated parents of the Medicos to visit the campus for discussing their concerns but the students and their parents suggested a virtual conference instead of asking the parents to visit the premises which will be difficult due to the COVID pandemic.
Now the IndiaTV has confirmed that the college authorities after receiving the mails of the students and their parents have rolled back their decision of implementing the new hike in the fee structure. "After a discussion with Chairman yesterday we have decided that the till the verdict of the college's appeals no.2 (M.E) of 2019 is announced, the tuition fee of MBBS student of 2019-batch will stay at Rs.8.5 Lakh. There will be no hike," the order of the college stated.

"We are relieved for now," first-year MBBS students told
indiatvnews
.
Source : with inputs