Amit Shah chief guest at AIIMS Rishikesh 2nd Convocation, promises AIIMS in each state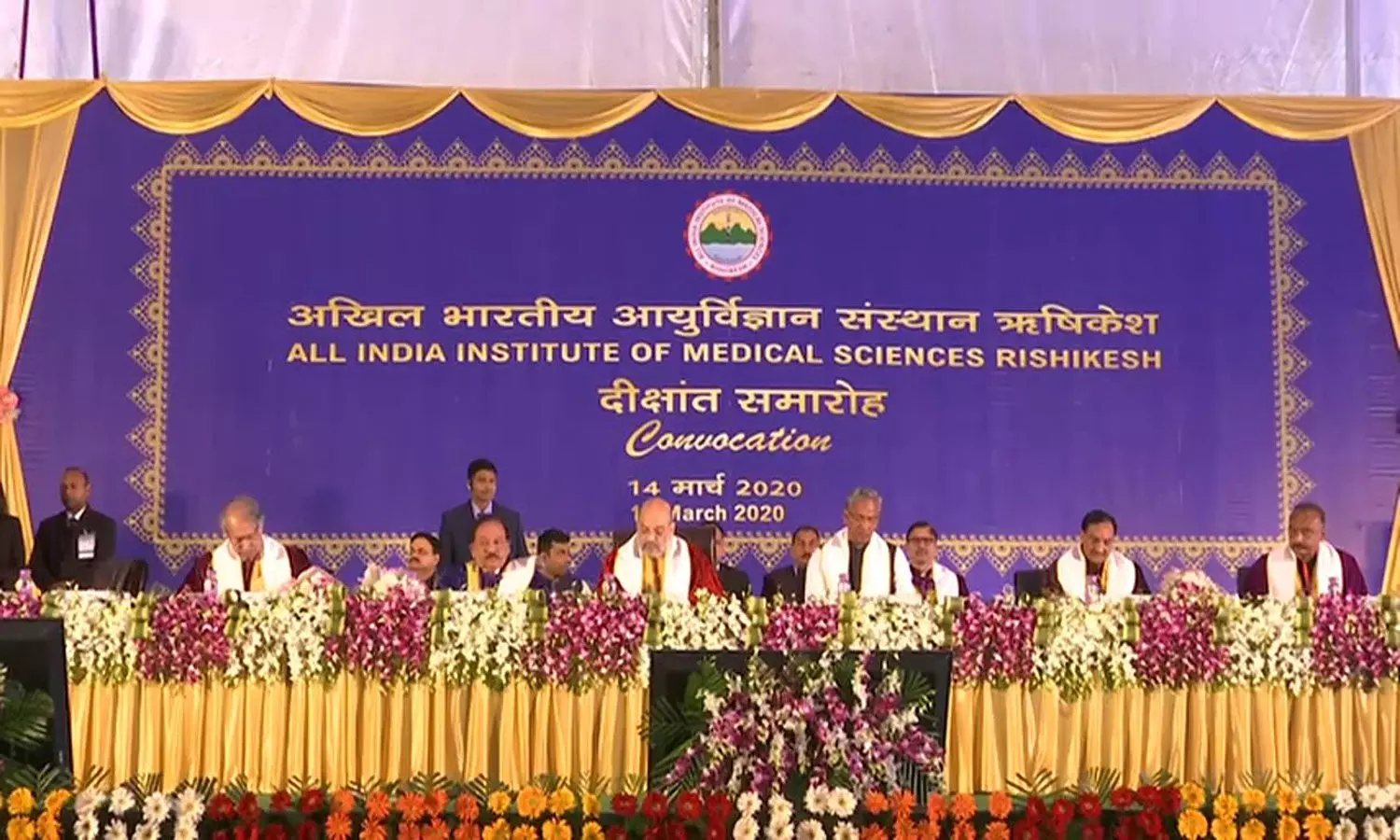 Rishikesh: Union Home Minister Amit Shah stood as the chief guest of the second convocation of AIIMS Rishikesh today. The convocation was presided over by Union Health and Family Welfare Minister Harsh Vardhan, while Uttarakhand Chief Minister Trivendra Singh Rawat was the special guest,
During the convocation, 252 students were conferred with degrees and 132 with certificates by Shah
It was already announced before the convocation that those attending the event would have to go through a thermal screening in view of the coronavirus threat, AIIMS Rishikesh Director Ravikant told reporters here on Friday.
Amit Shah said that in the last 6 years, Prime Minister Narendra Modi has made strides in the field of healthcare, moving towards the herculean task of universal healthcare.
" About 157 new medical colleges have started after Narendra Modi became Prime Minister. Atal Bihari Vajpayee ji had created 6 new AIIMS in the country. Today, a total of 22 AIIMS are being set up in the country. Our aim is to have an AIIMS established in every state," he said
Amit Shah further said that in the last 6 years, about 29,000 MBBS and 17,000 PG seats have been increased in the country. 10,000 more PG seats are projected to increase in the coming years, he promised
" The aim of increasing the infrastructure is to make available a specialist doctor in every village," he said
Read Also: 4th Year MBBS student from AIIMS Rishikesh committs suicide

Read Also: ALL Leave Applications must be signed in Hindi Only: AIIMS Rishikesh tells its teaching doctors