With stipend of Rs 250 per day, Uttarkhand MBBS interns getting far less than minimum wages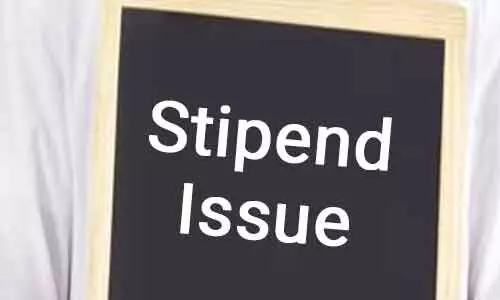 Dehradun: Advocating "One Nation, One Stipend", the Federation Of Resident Doctors Association (FORDA) has recently submitted a letter to Chief Minister Tirath Singh Rawat, demanding immediate hike in the stipend of Rs 250 per day, given to MBBS interns in Uttarakhand, which is far less than minimum wage.

The stipend was revised last in the year 2011 and increased from Rs 2,500 to Rs 7,500. From 2011, medical interns in the State have been paid a stipend of Rs 7500 per month, which is about Ra250 per day, the lowest in India.
A couple of days ago, the issue was raised by the almost 300 intern doctors of Doon Medical College, Srinagar, and Dr Susheela Tiwari Government Medical College and Hospital, Haldwani, who called the stipend of Rs 250 per day too less and meagre.

The interns of three government medical colleges of Uttarakhand, who have not been paid for more than a month had held a candle march as a symbolic protest against the lowest monthly stipend for medical interns in India, demanding to raise it from Rs 7500.
The intern doctors had pointed out that in Uttar Pradesh, the medical interns are paid Rs 12,500 per month, in Tamil Nadu and Telangana they get Rs 20,000, in Haryana and Himachal the stipend is Rs 17,000 while All India Institute of Medical Sciences (AIIMS), Delhi pays their interns Rs 28,000 per month as stipend, However, medical interns in Uttarakhand gets the lowest amount despite extending services amid the ongoing pandemic.
Also Read: No pay for over 300 MBBS interns of Uttarakhand for past 1.5 month amid COVID duty
Standing in solidarity with the medical interns and their demands, FORDA said, " The Medical fraternity stands together in this national response to COVID-19 epidemic and Doctors & other healthcare professionals are putting in their best efforts. Resident Doctors & Interns are the backbone of any Healthcare Institution and invest maximum time & ember at the workplace."

However, it expressed its dismay over the meagre stipend of the Interns (trainee doctors) of Uttarakhand.
"Despite being overworked, they are at the frontline of this battle against COVID-19. However, it is disheartening to know about the meagre stipend of the Interns (trainee doctors) of Uttarakhand. While many States/Union Territories including neighbouring Delhi are paying stipends above Rs. 20,000 to their Interns, the stipend paid to Interns of Uttarakhand per month is Rs. 7500 only and over the last one decade, there has been no increment. After 4.5 years of MBBS course, a medical graduate joins the One year Compulsory Rotatory Internship to acquire desired clinical skills. Interns who are the youngest generation of Medicos, deserve to be adequately paid for their hard work," the Association said.
Seeking to take note of the issue and take necessary measures for addressing the same, FORDA, in its letter to the CM further said, " FORDA has raised this genuine demand of One Nation, One Stipend on multiple occasions. The job Interns do across the country is similar and there needs to be an increment in the stipend of Interns of Uttarakhand too."