Calcutta Medical College principal transferred to RG Medical College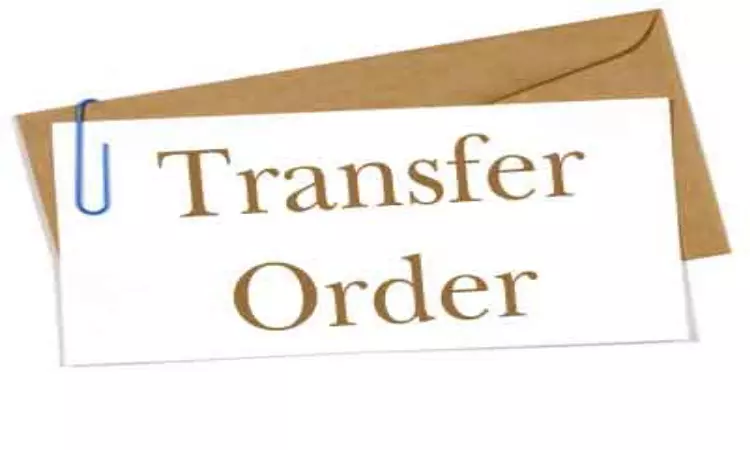 Kolkata: Controversy is likely to brew, as the principal of Kolkata Medical College and Hospital, Dr Manjushree Roy has suddenly been transferred to the RG Medical College at the post of Professor of Anatomy recently.

This comes following a directive issued by the Health Department on July 27, 2020 night. However, the decision does not seem to go down well, as,
following the transfer, now questions have been raised as to why suddenly an experienced principal has to be replaced by a government doctor who has previously been superannuated.
After Dr Roy's stepping down, the vacant post of the principal of Kolkata Medical College has been filled by Dr Manju Banerjee.
As an interim measure, Superintendent Indranil Roy of Calcutta Medical College has been given the additional responsibility of Principal.
The newly appointed principal, Manju Banerjee was previously serving as the principal of Murshidabad Medical College. She
retired from her previous position last month.
To elaborate, Dr. Manjushree Roy pursued her MD from
Netaji Subhash Chandra Bose (
NSCB) Medical College. She has previously worked at IPGMER and also served as the principal of the Medical College of Burdwan.
According to a local daily,
HT Bangla
, she has been, for the time being, appointed at the post of Professor of Anatomy at RG Kar Medical College.
TOI
reports that when asked to comment on the reason behind the sudden transfer, authorities stated it to be a routine transfer.
Though authorities termed the transfer as a normal reshuffling of duties, the sudden change has made people speculate if the order came following the institution's decision to continue treating non-COVID patients supporting the decision of the resident Doctors.
For instance, Kolkata, MCH has been declared as an important COVID facility of the state. The resident doctors previously demanded non-COVID facilities in the institutions to continue along with the COVID treatment. Manjushree Devi agreed to continue the treatment of other diseases there as well.
Source : with inputs