WB: COVID duty to be counted as bond service, to bring 10 percent extra marks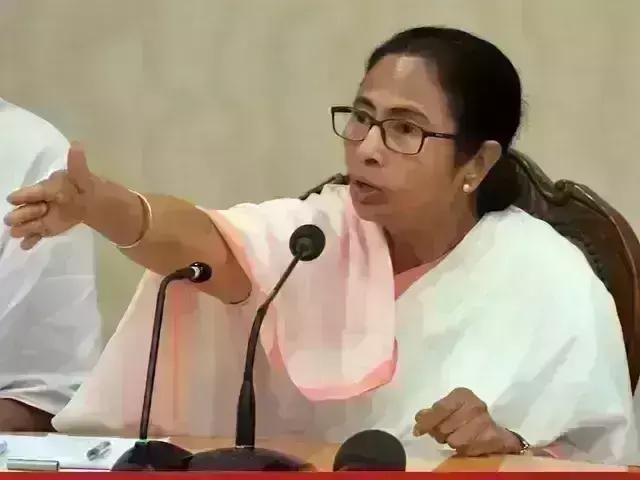 West Bengal: PG medicos deployed on COVID duty now have a reason to rejoice as the West Bengal Government has announced a 10 percent incentive in marks for them for their service as COVID warriors along with counting the time put by inservice doctors as bond service in the state.
The information to this effect was declared by the West Bengal chief minister Mamata Banerjee after a meeting organised with the representatives of 11 doctors' associations which included Dr Santanu Sen of the Indian Medical Association and Dr Nirmal Maji of the Progressive Doctors' Association. Post-meeting, the chief the minister arranged a Press Conference where she announced a number of schemes which the West Bengal government will be adopting for alleviating the tension of PG medicos who are handling the outbreak in the state.
The Chief Minister stated that those who are in post-graduation of their medical course will be given "10% incentive marks in their examinations per year for their services in handling the coronavirus scenario." She also added that to ensure that the studies and training of undergraduate medical interns working at Corona centres should not be hampered, the interns will be working on rotational shifts. "Thus their medical training and career will not be affected."
Read Also: Ensure salaries of COVID duty doctors, health workers released on time: Centre directs all states, UTs
She further informed that normally the intern doctors pursuing medical education had to serve a bond for three years. But those days when they will be serving as COVID warriors will be deducted from their period of the bond. Considering the fact that PG final examinations are going to take place from 28th June to 30th June, the government will make sure that these doctors can join their duties soon after their exam will end, from 1st July if possible contributing in the fight against COVID. Moreover, for their services, these medical interns will also be given "COVID warrior" certificates which will bring advantage for them.

She also stated that they have almost 1200 resident doctors and 9000 nurses working in COVID facilities which are not enough for the state considering the huge number of migrants entering the state recently. Hence, the state will be increasing the numbers of resident doctors from 1200 to 1800 along will increasing the number of tests conducted each day.
Source : with inputs