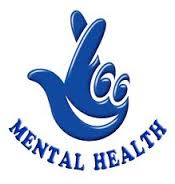 Status of Implementation of National Mental Health Programme (NMHP)
Government of India recently released the status of the implementation of the National Mental Health Programme. The key features are as follows:-
In 2005, the National Commission on Macroeconomics and Health reported that 10-20 million (1-2% of population) suffered from severe mental disorders such as schizophrenia and bipolar disorder and nearly 50 million (5% of population) from common mental disorders such as depression and anxiety, yielding an overall estimate of 6.5 per cent of the population. The data regarding casualties related to mental illness is not maintained centrally.
The Government of India is implementing the District Mental Health Programme (DMHP) under the National Mental Health Programme (NMHP) with the objectives to:
................................ Advertisement ................................
Provide mental health services including prevention, promotion and long term continuing care at different levels of district healthcare delivery system.
Augment institutional capacity in terms of infrastructure, equipment and human resource for mental healthcare.
................................ Advertisement ................................
III. Promote community awareness and participation in the delivery of mental health services.
Broad-base mental health into other related programs.
To address the acute shortage of qualified mental health professionals in the country, the Government, under the National Mental Health Programme (NMHP), is implementing manpower development schemes for establishment of Centres of Excellence and strengthening/ establishing Post Graduate (PG) Departments in mental health specialties. Till date, support has been provided for establishment of 11 Centres of Excellence and strengthening/ establishing 27 PG Departments (in 11 Institutes) in mental health specialties in the country. The Government has approved a proposal for establishment of additional 10 Centres of Excellence and support to strengthen/establish 93 PG Departments during the 12th Five Year Plan Period.
The list of Institutes supported under the Manpower Development Schemes is given below:-
Institutes supported under Manpower Development Schemes
Scheme – A : Centres of Excellence
Institute of Mental Health & Hospital, Agra, Uttar Pradesh
Hospital for Mental Health, Ahmadabad, Gujarat
State Mental Health Institute, Pandit Bhagwat Dayal Sharma University of Health Sciences, Rohtak, Haryana
Institute of Psychiatry- Kolkata, West Bengal
Institute of Mental Health, Hyderabad, Andhra Pradesh
Psychiatric Diseases Hospital, Government Medical College, Srinagar, Jammu & Kashmir
Department of Psychiatry, Govt. Medical College, Chandigarh
Mental Health Institute, Cuttack
Institute of Mental Health And Neuro Sciences, Kozhikode
Institute of Human Behaviour and Allied Sciences, Shahdra, Delhi
Maharashtra Institute of Mental Health, Pune
Scheme – B : Strengthening PG Departments
S.No.
Mental Hospital/ Institute
PG Course
1
PDU Medical College, Rajkot, Gujarat
Psychiatric Nursing
2
Government Medical College, Surat, Gujarat
Clinical Psychology
3
CSM Medical University, Lucknow, Uttar Pradesh
Psychiatry
4
Clinical Psychology
5
Psychiatric Social Work
6
Psychiatric Nursing
7
Ranchi Institute of Mental Health and

Neuro Sciences, Ranchi,

Psychiatry
8
Clinical Psychology
9
Psychiatric Social Work
10
Psychiatric Nursing
11
Dr. RML Hospital, Delhi
Psychiatry
12
Clinical Psychology
13
Psychiatric Nursing
14
S.P Medical College, Bikaner, Rajasthan
Psychiatry
15
R. N. T. College, Udaipur, Rajasthan
Psychiatry
16
Institute of Mental Health, Chennai
Psychiatry
17
Psychiatric Nursing
18
LGB Regional Institute of Mental Health, Tezpur, Assam
Psychiatry
19
Clinical Psychology
20
Psychiatric Social Work
21
Psychiatric Nursing
22
Government Medical College, Trivandrum
Psychiatry
23
Clinical Psychology
24
Psychiatric Social Work
25
Psychiatric Nursing
26
NIMHANS, Bangalore
Clinical Psychology
27
Psychiatric Social Work
The details of funds released for the implementation of the DMHP and Manpower Development Schemes under the NMHP during the last three years and the current year are given below:-
Details of funds allocated and released under DMHP and NMHP
(In Rs.crore)
| | | | |
| --- | --- | --- | --- |
| S. No. | Year | Allocation | Releases |
| 1 | 2012-13 | 100 | 50.34 |
| 2 | 2013-14 | 130 | 74.34 |
| 3 | 2014-15 | 268.28 | 61.56 |
| 4 | 2015-16 | * | |
District level activities under the National Mental Health Programme along with the National Programme for Control of Blindness, National Tobacco Control Programme and National Programme for Prevention and Control of Cancer, Diabetes, Cardiovascular Disease and Stroke are a part of the NCD Flexible Pool under the National Health Mission for which total allocation at BE stage for 2015-16 is Rs. 554.50 crores. Separately, budget provision of Rs. 35 crore has been made for implementation of tertiary level activities under the National Mental Health Programme.
During the previous plan periods, funds have also been provided for up-gradation of 88 Psychiatric Wings of Govt. Medical Colleges/ General Hospitals and modernization of 29 State run mental hospitals in the country.
The National Trust, under the Ministry of Social Justice and Empowerment, runs several schemes like Samarth (Residential centre), Niramaya (Health Insurance Scheme), Aspiration (Day Care Center), Gyan Prabha (Scholarship Scheme), Uddyam Prabha (Interest Subsidy Scheme), Sahyogi (Caregivers Training Scheme), GHARAUNDA etc. all over the country for the welfare of four disabilities i.e. Autism, Cerebral Palsy, Mental Retardation and Multiple Disabilities. The funds under the above schemes are provided by the Ministry of Social Justice and Empowerment.
No proposal for a centrally sponsored insurance scheme to cover mental illness is under consideration in this Ministry presently.
................................ Advertisement ................................
0 comment(s) on Status of Implementation of National Mental Health Programme (NMHP)