Maharashtra Doctors Intensify Strike; get countrywide support from Doctors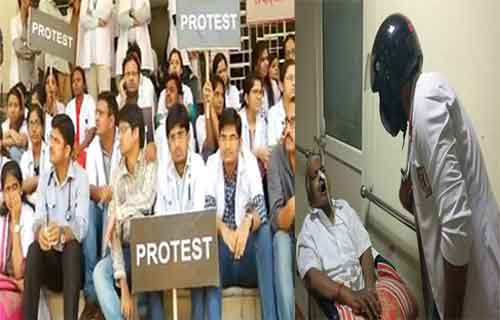 4,000 resident doctors strike may soon become a strike of 40,000 doctors in the state of Maharashtra as well as across various parts of the country. The main demand of doctors only states having increased protection and limiting the number of attendants per patient at the hospitals
Mumbai: After the high court observations yesterday, reprimanding the resident doctors of the state for going on a mass leave, the state government today began issuing ultimatum to the 4,000 resident doctors, telling them to resume their duties immediately, or else strict action shall be following suit. The BMC is reported to have issued a show cause notice to  more than 1000 resident doctors working in Mumbai, who have been on strike since the past three days. One by one, many government medical colleges were also seen serving suspension notices to students/resident doctors
[caption id="attachment_36420" align="aligncenter" width="447"]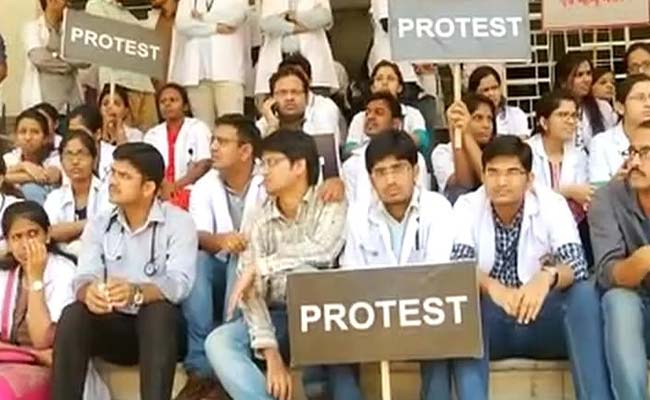 Image Source: NDTV[/caption]
The doctors of Maharashtra are collectively opposing the growing instances of violence against government doctors and the lackadaisical approach of the state government in handling the grave issue.
Girish Mahajan, the state's minister for medical education today said, "Those doctors who don't return to work by 8 pm today will stand to lose 6 months' salary". Regarding the demand for more security, the minister said, "We will give them 1,100 guards... We have got financial clearances."
Ironically, as the minister was making the announcements, another incidence was reported from Sangli, where some members of Shiv Sena party ransacked a hospital. While no injuries were reported, the attendants caused severe destruction to hospital property.
IMA Maharashtra  Comes out in Support 
With the threats from the state government looming, members of the Indian Medical Association of the state have called for an indefinite strike in support of the striking resident doctors. In a meeting held today, IMA Maharashtra decided that all 40,000 of its members doctors including private practitioners would cease work, to show their support to doctors, a
s no doctor should be made to perform in an atmosphere of fear.
DMA, FORDA, AIIMS Doctors Show Solidarity
Support is pouring in for resident doctors of Maharashtra from all over the country. Resident doctors across New Delhi came out in support of their counterparts in Maharahstra, stating that if any action is taken against doctors, then they will also join in, giving the strike a country wide nature. Resident doctors across 40 government hospitals of the capital have also threatened a mass leave from 23rd March, 2017. Moreover, condemning the action, Delhi Medical Association has also announced that its members including medical professionals in private healthcare institutions and clinics, would refrain from working for one day on 24th March,2017 if the government does not addresses this issue at a policy level.
Meanwhile, Doctors at AIIMS also showed their solidarity with the resident doctors by wearing helmets while working, a unique way to show the looming threat of assault that resident doctors face in their daily work life.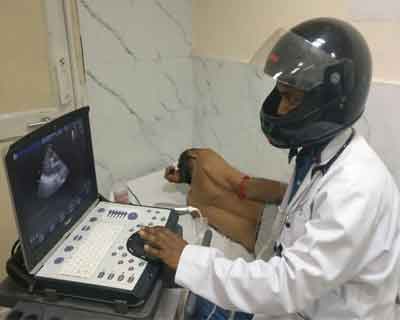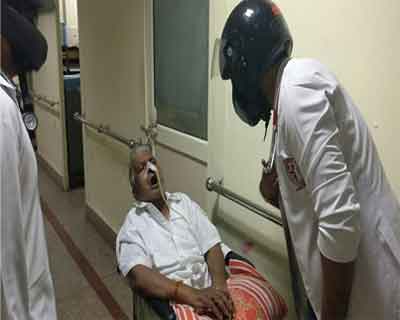 Doctors at AIIMS
The main demand of doctors only states having increased protection and limiting the number of attendants per patient at the hospitals