SUM Hospital providing free HBV screening, vaccination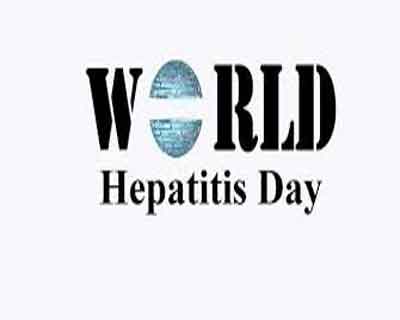 Bhubaneswar: Institute of Medical Sciences and SUM Hospital has come into focus for its valiant battle against Viral Hepatitis, a dreaded infection that kills 1.5 million people worldwide every year.
The teaching hospital, a constituent of the SOA University, which registers a footfall of more than 2000 patients daily, has become the only of its kind in the country which conducts free HBV screening and vaccination for all comers on a daily basis, Dr. Manoj Kumar Sahu, Head of the Centre of Excellence for Gastrointestinal, Liver and Hepatobiliary Sciences said. "Our department conducts free screening and vaccination for everybody from 9 am to 5 pm everyday round the year.
We have been doing it for the last four years and hope to continue the same in the future," he said on the eve of the World Hepatitis Day on July 28.
"Hepatitis-B is a dreaded disease but people are ignorant about a wonderful vaccine which has been available since 1982.
All you need to do is to get vaccinated to remain safe against the infection," Dr Sahu said.
He said the spread of awareness against viral hepatitis was the biggest need which the SUM Hospital was trying to do.
"The hospital has been conducting at least one or two campaigns every month against Hepatitis-B and C in different schools, colleges and institutions.
The Hospital had already covered 23 schools in Bhubaneswar and its peripheral areas where screening and vaccination has been taken up,"Dr Sahu said.
He said the hospital is also trying to build awareness about viral hepatitis through newspapers, television and radio adding that the objective behind is to eliminate hepatitis from Odisha.
Dr Sahu said the SOA university had prepared the blueprint for SOA-Adivasi Hepatitis Mission (SOA- AHM), a tribal-centric hepatitis mission aiming to screen four lakh tribal children in the state to be followed up with vaccination.
Plans are also afoot to conduct awareness, screening and vaccination in different slums of Bhubaneswar city while programs were being held in SUM Hospital on regular basis to educate doctors and health professionals on the subject.
Around 500 million people in the world were infected with Hepatitis-B and C and if they were left untreated, it could lead to advanced scarring or cirrhosis of the liver and other complications, including liver cancer, Dr Sahu said.