Rare case of emergency surgery for hemobilia due to hepatic artery pseudoaneurysm rupture reported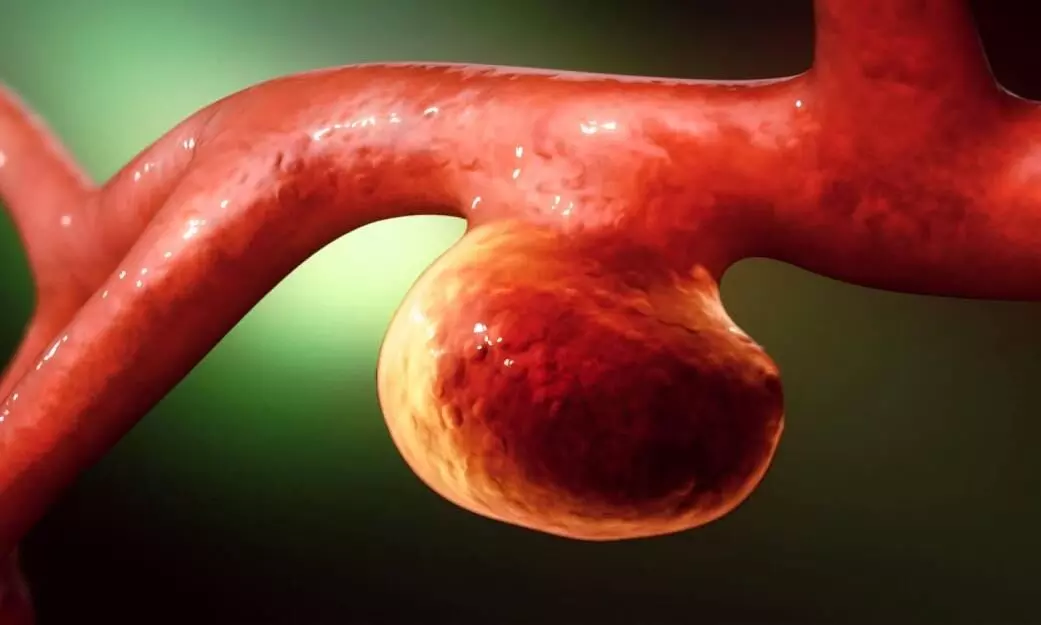 Yutaka Shishido and colleagues from the Department of Gastrointestinal Surgery, Shinko Hospital, Hyogo, Japan recently reported an extremely rare case of emergency definitive surgery for hemobilia due to hepatic artery pseudoaneurysm (HAP) rupture complicated by Mirizzi syndrome type II.

The study is published in the BMC Surgery.
Hemobilia refers to bleeding into the biliary tract. Hepatic artery pseudoaneurysm (HAP) rupture is an uncommon cause of hemobilia, and cases of hepatic artery pseudoaneurysm associated with Mirizzi syndrome are extremely rare.
Although transarterial embolization is recommended as the first-line treatment for hemobilia, surgery is sometimes required.
The authors studied the report of a 76-year-old woman, who was referred to the hospital with epigastric pain. The patient was febrile and had conjunctival icterus and epigastric tenderness. Laboratory tests revealed abnormal white blood cell count and liver function.
An abdominal computed tomography (CT) revealed multiple calculi in the gallbladder, an incarcerated calculus in the cystic duct, and a slightly dilated common hepatic duct. Clinical examination helped in the diagnosis of Mirizzi syndrome type I, complicated by cholangitis.
Intravenous antibiotics were administered, and endoscopic retrograde cholangiopancreatography (ERCP) was planned and performed. The fever persisted; therefore, contrast-enhanced CT (CECT) was also done which revealed portal vein thrombosis and hepatic abscesses; therefore, heparin infusion was administered.
The following day, the patient got laboratory tests done which showed that she was anemic. Endoscopic retrograde cholangiopancreatography was performed to change the drainage tube in the bile duct; however, bleeding from the papilla of Vater was observed.
Contrast-enhanced CT demonstrated a right HAP with high-density fluid in the gallbladder and gallbladder perforation. Finally, she was diagnosed with hemobilia caused by hepatic artery pseudoaneurysm rupture, and emergency surgery was performed to secure hemostasis and control the infection.
During laparotomy, the researchers found that a right hepatic artery pseudoaneurysm had ruptured into the gallbladder. The gallbladder made a cholecystobiliary fistula, which finally led to the conclusion of Mirizzi syndrome type II.
Subtotal cholecystectomy was carried out and a T-tube was inserted into the common bile duct. There were no postoperative complications except for minor leakage from the T-tube insertion site.
This led to the conclusion that surgery might be indicated when controlling underlying infections.
For further reference, log into:
Shishido, Y., Fujimoto, K., Yano, Y. et al. Emergency surgery for hemobilia due to hepatic artery pseudoaneurysm rupture complicated by Mirizzi syndrome type II: a case report. BMC Surg 21, 318 (2021). https://doi.org/10.1186/s12893-021-01314-z
Source : BMC Surgery