Rare case of Epiploic appendagitis leading to small bowel obstruction.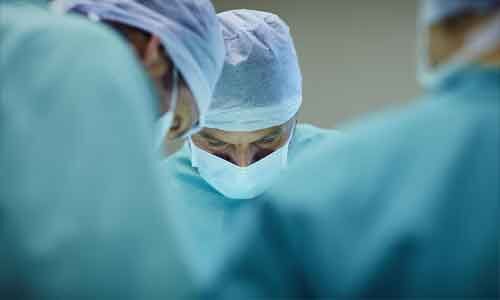 Epiploic appendagitis causing small bowel obstruction (SBO) is a rare cause of acute abdominal pain. Researchers from National and Kapodistrian University of Athens presented a rare case of Epiploic appendagitis. The case was published in the journal 'Case reports in surgery' 2020.
Epiploic appendagitis (EA) is a rare clinical condition caused due to ischemic infarction. The torsion or thrombosis of the vein draining the epiploic appendix is the main etiology behind this. Clinically it presents with acute abdominal pain, which can mimic acute diverticulitis or acute appendicitis. Very few cases were reported so far in the literature on this rare clinical condition.
Also Read: Women had silver coloured stool- case reported in NEJM
A 69 year old presented with colicky abdominal pain, flatulence, vomiting, and abdominal distension which developed over the last 12 hours. His past medical history revealed arterial hypertension and past surgical history revealed laparoscopic cholecystectomy performed 10 years back. His BMI was 34 and on checking his vitals, he was mildly febrile with a temperature of 37.8C. He was hemodynamically stable, and with marked abdominal distension. Lab tests were unremarkable except for neutrophilic leukocytosis and an elevated CRP of 9. Abdominal X-ray showed dilated small bowel loops with air-fluid levels which was followed by Abdominal computed tomography (CT scan) which revealed SBO at a transition point in the terminal ileum.

As the abdominal pain was not resolving in-spite of the conservative management, exploratory laparotomy was planned with a lower midline incision. A dilated terminal ileum loop densely adhered to the sigmoid colon was revealed creating a hernia like situation internally and the small bowel showed reduced blood supply. A 5cm long inflamed mass was seen at the transition part of the sigmoid colon which on further exploration revealed to be an epiploic appendagitis. It was later resected by ligating at the base and the previously entrapped bowel loops were restored with the aid of warm normal saline.
On sending to Histopathology, hypertrophic epiploic appendagitis, with areas of necrosis and inflammation and hemorrhagic infiltration at peripheral sites was revealed.
For further reading, click the following link: https://doi.org/10.1155/2020/3126495
Source : Case Reports in Surgery