Rare case of intrathoracic desmoid tumors managed by surgical procedures: Case Report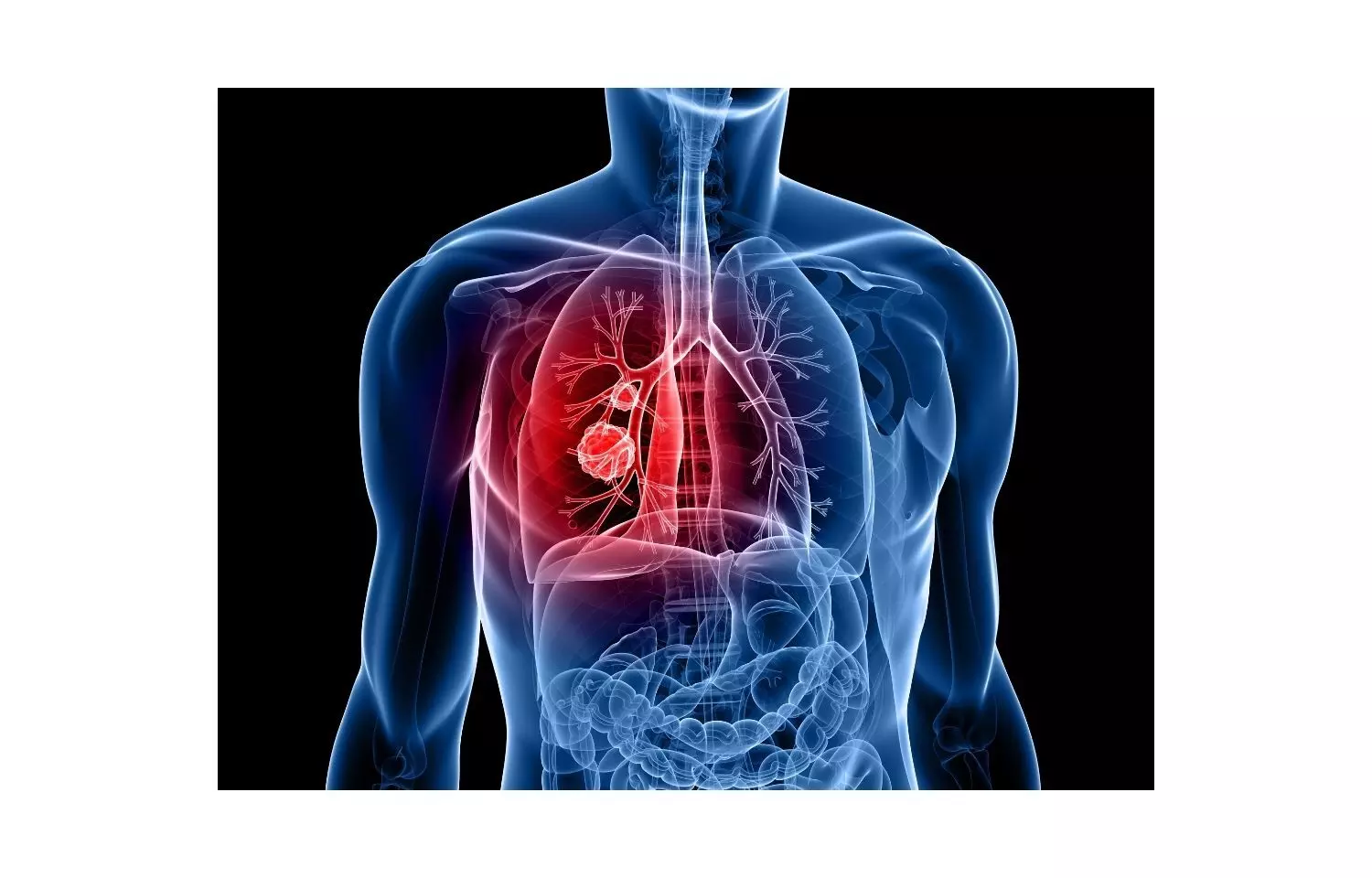 Colombia: A recent case study published in the International Journal of Surgery Research and Practice describes the case of a 79-year-old non-smoking female patient with a rare intrathoracic desmoid tumor that was effectively managed by surgical means. The left parietal pleural 22 cm desmoid tumor had occupied the entire left pleural space with severe adhesions, and complete collapse of the lower lobe.
Desmoid tumors are rare and heterogeneous neoplasms. Desmoid tumors may arise at any site in the body. 37-50% is known to arise in the abdominal region, and 15% in the extra-abdominal sites.
Santivañez JJ, Department of Surgery, Fundación Santa Fe de Bogotá, Colombia, and colleagues reported a case study of a 79-year-old non-smoking female patient who presented with progressive shortness of breath. The patient had a previous history of cerebral meningioma 15 years prior, which was managed surgically, with resulting vocal cord paralysis. The patient had been presenting episodes of broncho-aspiration chronically. A year ago, she was presented with an episode of complicated aspirative pneumonia and had to be managed surgically.
A case of a left parietal pleural 22 cm desmoid tumor that occupied the entire left pleural space with severe adhesions, and complete collapse of the lower lobe was found however, during the following 6 months, the mass ceased growth. A trucut biopsy was performed yielding results compatible with an extra-abdominal fibromatous lesion (desmoid tumor). The mass was found to be in contact with the pericardium, large vessels, and left upper lobe, which was removed in its entirety without damaging these structures.
When the mass was removed, the left lower lobe was found to be eroded and severely affected, requiring a lobectomy. In addition, given the size of the mass, lysis of the left phrenic nerve was performed to allow left hemidiaphragm elevation. The pathology report showed a desmoid tumor with negative margins. In the postoperative period, the patient had a slow recovery secondary to pneumonia and swallowing difficulty. The patient eventually improved and was later discharged.
The doctors concluded that "The main challenge and complexity of this type of tumor is its high regression rate. Treatment should therefore be individualized according to each patient's needs. Adequate surgical resection with negative margins is the treatment of choice" however in advanced stages of the disease or in unresectable locations, other therapies are being used, such as antihormonal therapy, nonsteroidal anti-inflammatory drugs, radiotherapy, and chemotherapy are other choices of treatment. It is very important to diagnose early and come up with a proper surgical approach.
"It is therefore very important to know this pathology and understand that early diagnosis associated with an adequate surgical approach is the mainstay of treatment," they wrote.
Reference:
Santivañez JJ, Diaz A, Jiménez A, García HLG (2020) Surgical Management of an Intrathoracic Desmoid Tumor: A Rare Presentation. International Journal of Surgery Research and Practice 7:120. doi.org/10.23937/2378-3397/1410120
https://clinmedjournals.org/articles/ijsrp/international-journal-of-surgery-research-and-practice-ijsrp-7-120.php?jid=ijsrp
Source : International Journal of Surgery Research and Practice