AIIMS Rishikesh doctors successfully operate on a rare case of left-sided liver and gall bladder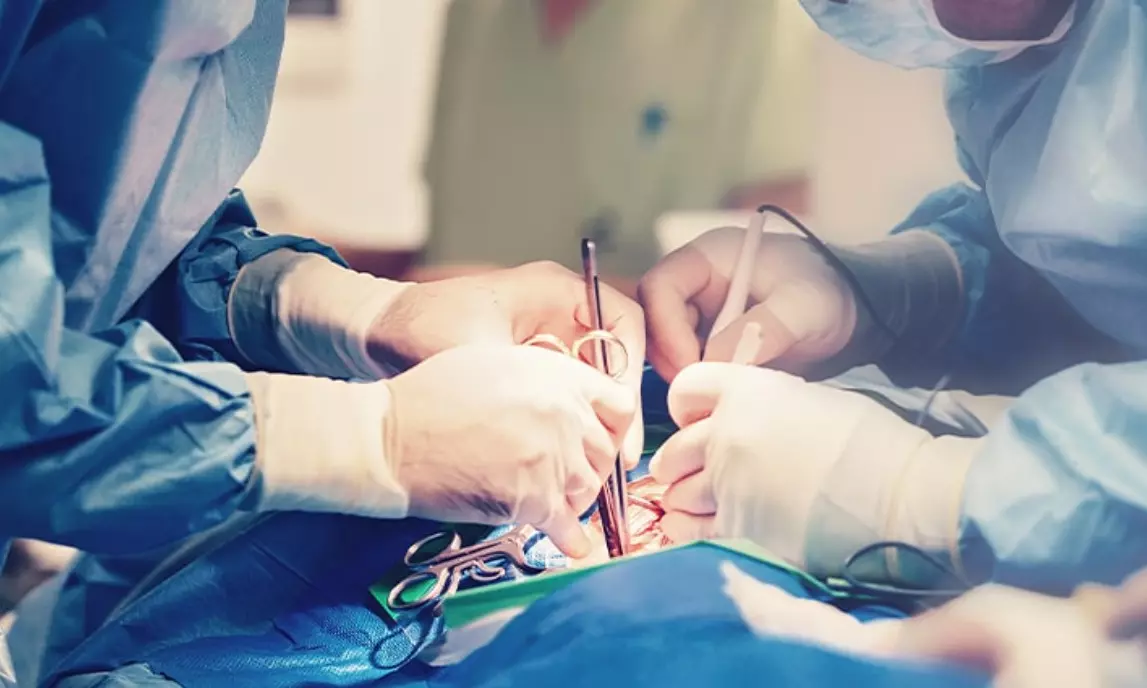 Dehradun: Doctors at All India Institute of Medical Sciences (AIIMS), Rishikesh conducted successful cholecystectomy on a patient with a rare condition of left sided liver and gall bladder.
The patient,44-year-old Ganga Dutt who hails from Tehri Garhwal came to know of his unique condition around one year back. But as per AIIMS doctors, no hospital was ready to conduct his surgery due to the complexity of his internal system. This delayed his treatment and eventually he also developed wounds and sepsis and presented to AIIMS in a serious condition.
After a complex laproscopic cholecystectomy of 90 minutes, the doctors were successfully able to remove his gall bladder.
True Left sided gall bladder is a rare anomaly that may present with right-sided symptoms like normally positioned gallbladder. Variation in anatomy provides operative challenges and increases risk of intera-operative complications and morbidities. Modification of laparoscopic ports, change in patient's position and/or surgeon's position, or conversion to open cholecystectomy may be needed for safe removal of the gallbladder.
Talking to Times of India, surgeon at AIIMS Rishikesh Dr Sudhir Kumar Singh said that traditionally, the doctors are trained to perform liver and gall bladder surgeries on right side of the body. However, in this patient's case ,it was not possible as his organs were on the left side.
"Cases where organs are on the opposite side of the body happen one in every 20,000 people. The process of such surgeries is not complex but the hand and eye co-ordination which gets disturbed due to organ positioning, makes it a tough task," Dr. Singh told TOI
Left sided liver and gall bladder are believed to be congenital anamolies present since birth and most often discovered as incidental intra operative finding.
Talking about the etiology, Dr. Singh further told TOI that this happens at the time of development of the foetus.