Biological Mesh tied to Higher Complications than Synthetic Mesh in hernia repair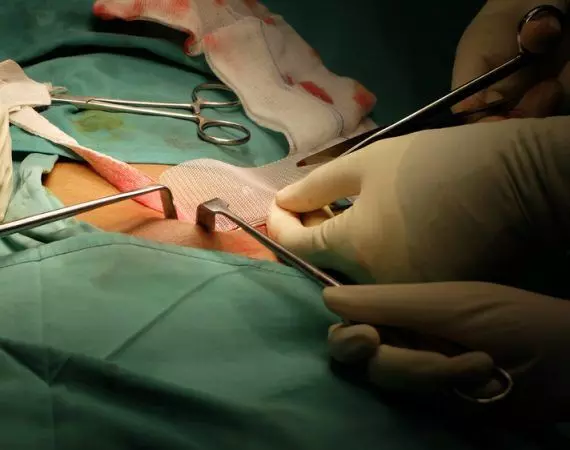 Various surgical meshes are used in the repair of hernia and are associated with numerous complications. In recent trial findings reported in the journal Annals of Surgery recommended against the use of Surgisis Gold biological mesh for noncomplex ventral hernia repair.

Various studies have found mesh implantation to be superior to sutured repairs in terms of recurrence and chronic inguinal pain, the two main challenges remaining in surgical hernia repair. So far, the use of synthetic meshes is the standard procedure, but there is increasing evidence that biological meshes could be advantageous concerning the occurrence of chronic pain due to different postoperative remodelling without the disadvantages of a life-long implant. However, the level of evidence on the optimal surgical approach and type of mesh in ventral hernia repair is still low. For this purpose, researchers conducted a study to investigate the approach (open or laparoscopic) and mesh type (synthetic or biological) in ventral hernias in a clean setting.
It was a multicenter, double-blind, cross-over, randomized controlled trial across 17 hospitals in 10 European countries among 253 patients with a ventral abdominal hernia (diameter 4–10 cm). Researchers allocated the patients to 4 arms (open retromuscular or laparoscopic intraperitoneal, with synthetic or Surgisis Gold biological mesh) and assessed them between September 1st, 2005, and August 7th, 2009. The major outcome assessed in-intention to treat population was the postoperative complication rate (hernia recurrence, mesh infection, or reoperation) within 3 years after surgery.
Key findings of the study were:
• Among 253 patients, 13 were excluded.
• The researchers noted that six of 61 patients (9.8%) in the open synthetic mesh arm, 15 of 66 patients (22.7%) in the open biological mesh arm, 7 of 64 patients (10.9%) in the laparoscopic synthetic mesh arm and 17 of 62 patients (27.4%) in the laparoscopic biological mesh arm had a major complication.
• They found the use of biological mesh resulted in significantly more complications, also after adjusting for hernia type, body mass index, and study site.
• However, the trial was prematurely stopped due to an unacceptable high recurrence rate in the biological mesh arms.
The authors concluded, "The use of Surgisis Gold biological mesh is not recommended for noncomplex ventral hernia repair".
For further information:
https://journals.lww.com/annalsofsurgery/Abstract/2021/01000/Synthetic_Versus_Biological_Mesh_in_Laparoscopic.11.aspx
Article Source :
Annals of Surgery