No benefit of PC over emergency cholecystectomy in Acute cholecystitis: Study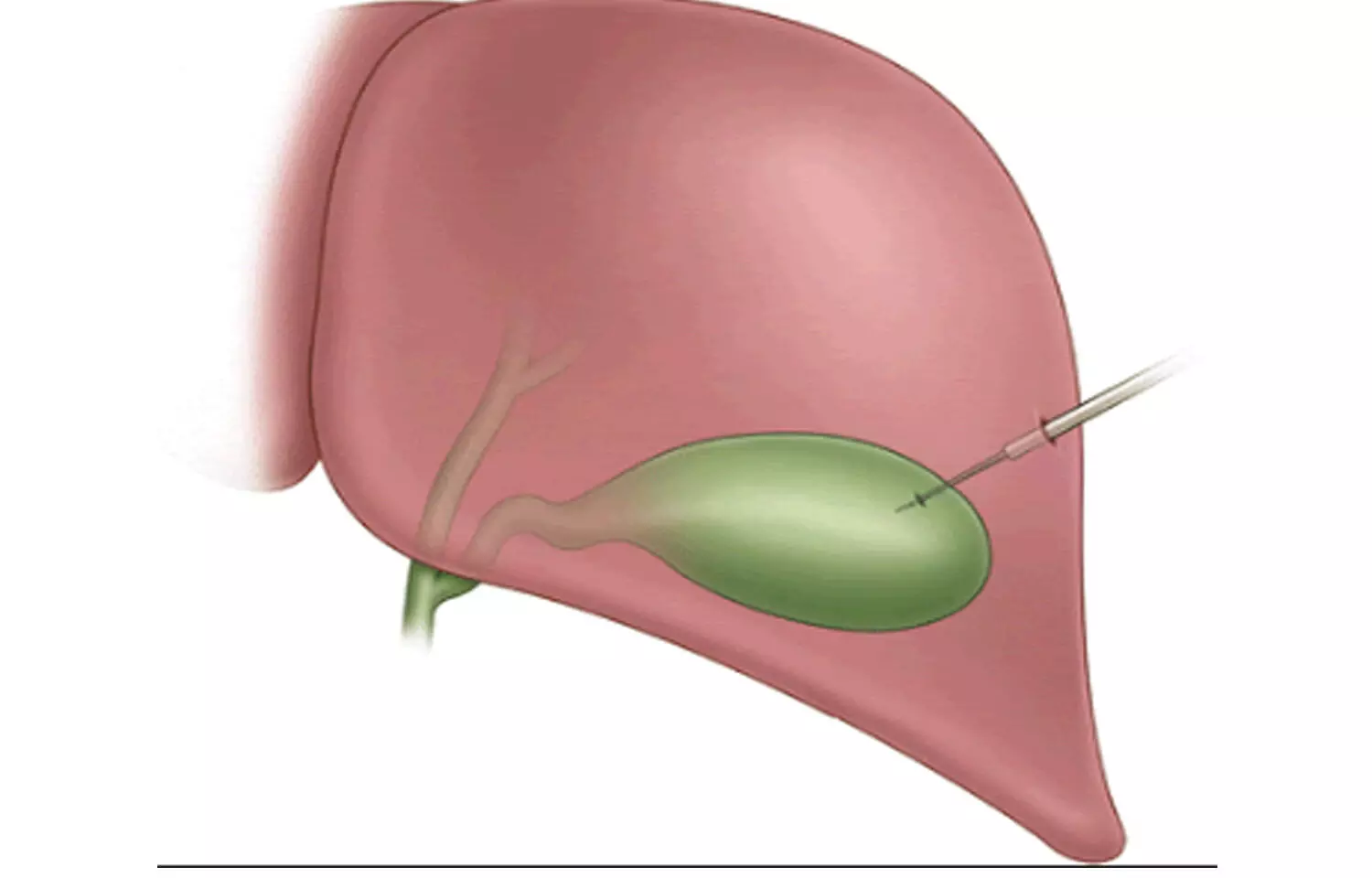 Researchers have found in a new study that Percutaneous cholecystostomy was associated with an increased risk of mortality at 30 and 90 days, more readmissions, and longer hospital stay. The research has been published in the Journal of Gastrointestinal Surgery.

About 20% of patients with acute cholecystitis need emergency surgery. Such surgery is indicated if the patient's condition deteriorates or when generalized peritonitis or emphysematous cholecystitis is present. However, percutaneous cholecystostomy can be performed at the bedside under local anesthetic and is suitable for patients in intensive care units.
Percutaneous cholecystostomy is a minimally invasive procedure that can benefit patients with serious comorbidity who are at high risk from major surgery.
Hence, Marina Garcés-Albir and associates from the Liver, Biliary and Pancreatic Unit, Department of General Surgery, Hospital Clínico, University of Valencia Biomedical Research Institute, Spain conducted the present study with the main objective to investigate whether percutaneous cholecystostomy (PC) for the treatment of acute calculous cholecystitis (ACC) had better results than emergency cholecystectomy (EC) in elderly and high-risk surgical patients.
A total of 461 patients greater than 70 years of age treated with PC or EC between 2005 and 2016 were included in the study and retrospectively reviewed. Both techniques were compared regarding morbi-mortality, hospital stay, complications, and readmissions. A subgroup analysis in higher-risk patients were also performed and analysis is done. The parameters like 30-day mortality, 90-day mortality, length of stay (days), and readmission rate were assessed.
Following findings were noted-
a. Complications were lower for PC, but there were no significant differences in the number of severe complications.
b. Higher-risk subgroup analysis showed similar results to the whole series.
c. Patients with ACC for more than 3 days had more risk of severe complications in both groups.
Therefore, the authors concluded that "PC was associated with an increased risk of mortality at 30 and 90 days, more readmissions and longer hospital stay. Although the PC presents a lower risk of complications, the percentage of severe complications does not show significant differences."
For further reference log in to:
Garcés-Albir, M., Martín-Gorgojo, V., Perdomo, R. et al. Acute cholecystitis in elderly and high-risk surgical patients: is percutaneous cholecystostomy preferable to emergency cholecystectomy?. J Gastrointest Surg 24, 2579–2586 (2020). https://doi.org/10.1007/s11605-019-04424-5
Source : Journal of Gastrointestinal Surgery