Surgery bests conservative care for pain relief in chronic sciatica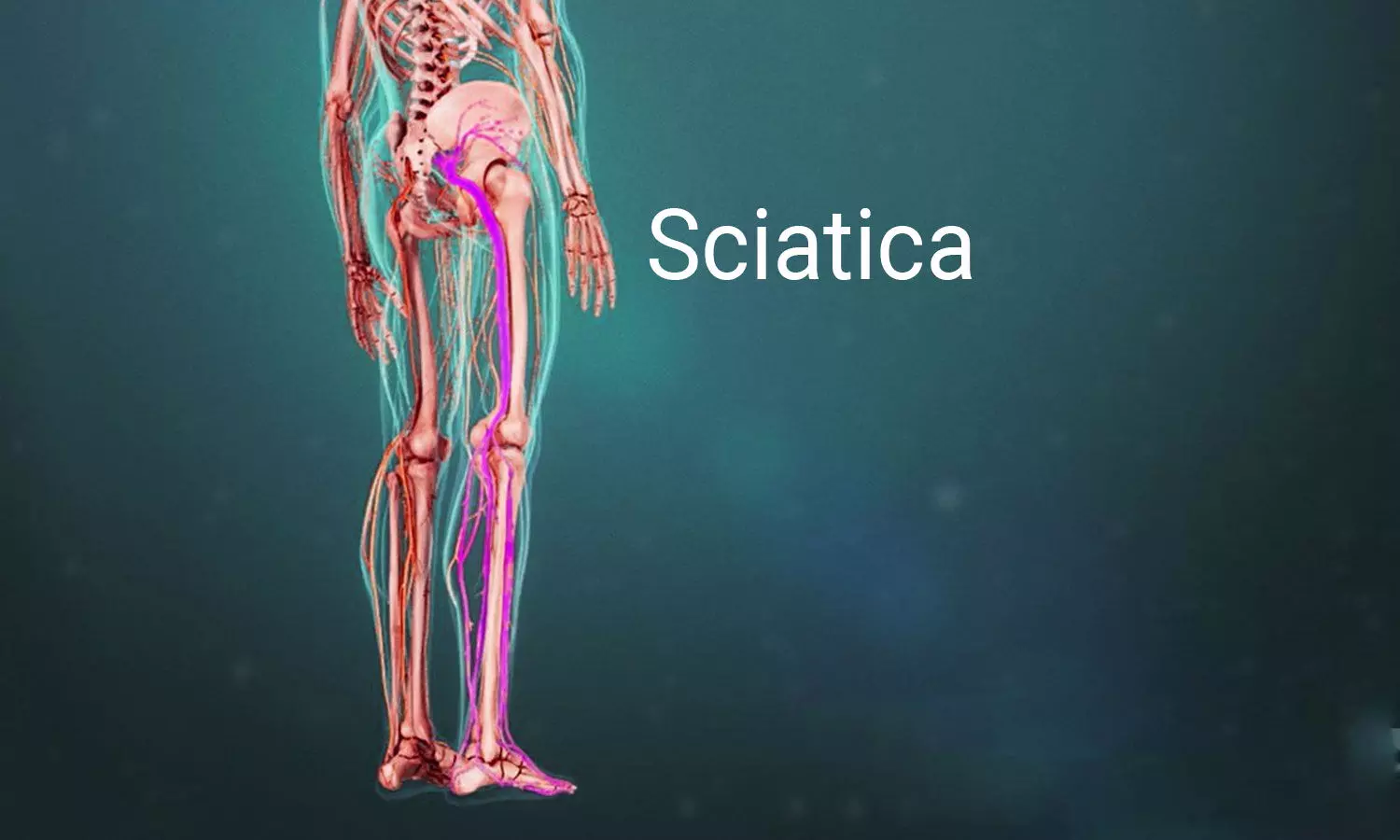 Microdiscectomy was superior to nonsurgical care for pain relief in patients with chronic sciatica.
UK:Microdiscectomy produced better pain relief than standard nonsurgical care for patients with chronic sciatica caused by lumbar disk herniation, a single-center trial has revealed.
Sciatica is caused by irritation of the root(s) of the lower lumbar and lumbosacral spine. In about 90% of cases, sciatica is caused by a herniated disc with nerve root compression, but lumbar stenoses and (less often) tumors are possible causes. It can be acute or chronic.
Acute sciatica can be managed conservatively whereas chronic sciatica is a life-long condition. It doesn't currently respond well to treatment, but the pain from chronic sciatica is often less severe than the acute form.
The study has been published stating that patients with sciatica lasting more than 4 months and caused by lumbar disk herniation, microdiscectomy was superior to nonsurgical care with respect to pain intensity at 6 months of follow-up. This was published in the journal New England Journal of Medicine conducted by Dr. Allan Brett and his colleagues.
The treatment of chronic sciatica caused by herniation of a lumbar disk has not been well studied in comparison with acute disk herniation.
In a single-center trial, the researchers randomly assigned patients with sciatica that had lasted for 4 to 12 months and lumbar disk herniation at the L4–L5 or L5–S1 level in a 1:1 ratio to undergo microdiscectomy or to receive 6 months of standardized nonoperative care followed by surgery if needed. Surgery was performed by spine surgeons who used conventional microdiscectomy techniques.
A total of 790 patients were screened from 2010 through 2016, of those patients, 128 were enrolled, with 64 in each group. Among the patients assigned to undergo surgery, the median time from randomization to surgery was 3.1 weeks; of the 64 patients in the nonsurgical group, 22 (34%) crossed over to undergo surgery at a median of 11 months after enrollment. At baseline, the mean score for leg-pain intensity was 7.7 in the surgical group and 8.0 in the nonsurgical group. Following were the findings,
a)The primary outcome of the leg-pain intensity score at 6 months was 2.8 in the surgical group and 5.2 in the nonsurgical group.
b)Secondary outcomes including the score on the Owestry Disability Index and pain at 12 months were in the same direction as the primary outcome.
c)Nine patients had adverse events associated with surgery, and one patient underwent repeat surgery for recurrent disk herniation.
Source : New England Journal of Medicine