Surgical site must be marked before operation: IMA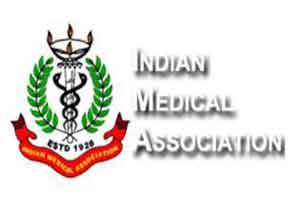 New Delhi: In wake of alleged medical negligence at a private hospital here, the Indian Medical Association (IMA) has recommended that doctors must mark the surgical site before going into the operating room.

It also recommended that the operating team should take a timeout to check medical records and X-rays, discuss among themselves what they are about to do, and corroborate information with the patient before the surgery begins.

"In the operating room before starting surgery, all members of the surgical team should confirm that they have the correct patient, surgical site and procedure," an IMA statement said.

Reasons for errors include similar sounding names, failure to check patient names on medical records and reversing the sides of X-rays and scans placed on viewing boxes in the operating room, it added.

"Never events are the situations where deficiency of service and or negligence is presumed and no trial of experts evidence is necessary. Utmost care must be taken during a surgery so as to ensure that such an incident never happens again," said Dr SS Agarwal, National President IMA in reference to the alleged case of medical negligence by doctors at Fortis hospital where they wrongly operated upon the left leg of a 24-year-old youth instead of the injured right leg.