Swine flu cases toll to 22 in Indore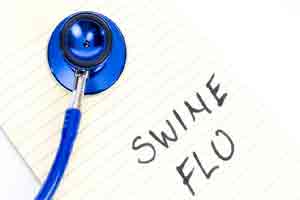 Indore: Number of swine flu patients in Madhya Pradesh's Indore rose to 22 after two more persons tested positive for the H1N1 virus, an official said Monday.
A 73-year old man and a 50-year-old woman tested positive for the infection, taking the number of swine flu patients up to 22, said Amit Malakar, district in-charge of Integrated Disease Surveillance Programme (IDSP).
Read Also: Two die of swine flu at Coimbatore government hospital
Malakar said both the patients were admitted to two different private hospitals. They are out of danger, he said.
"Since January this year, eight patients suffering from swine flu have died at city hospitals. Of them, seven patients hailing from Indore while another was a resident of neighbouring Barwani", he added.
Read Also: Andhra Pradesh: State govt to launch swine flu awareness drive