Two die of swine flu at Coimbatore government hospital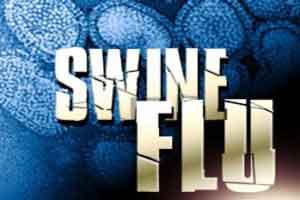 Coimbatore: Two persons, including a woman, died of H1N1 (swine flu) in the government hospital here, hospital officials said Tuesday.
With this, the toll due to the flu at the hospital has risen to 23 in the last two months, they said.
As the fever persisted, he was admitted to the government hospital, where he was diagnosed with swine flu symptoms, officials said.
However, he died this morning, they said.
Similarly, a woman, a resident of Sulur on the outskirts, who was undergoing treatment for H1N1 for the last two days, succumbed late last night, the sources said.
The hospital is at present treating 23 people for swine flu, four for dengue and 63 for different types of viral fever, the sources added.
Read also:
Two succumb to swine flu at govt hospital in Coimbatore