Symposium on Arrhythmia at KIMS Hospitals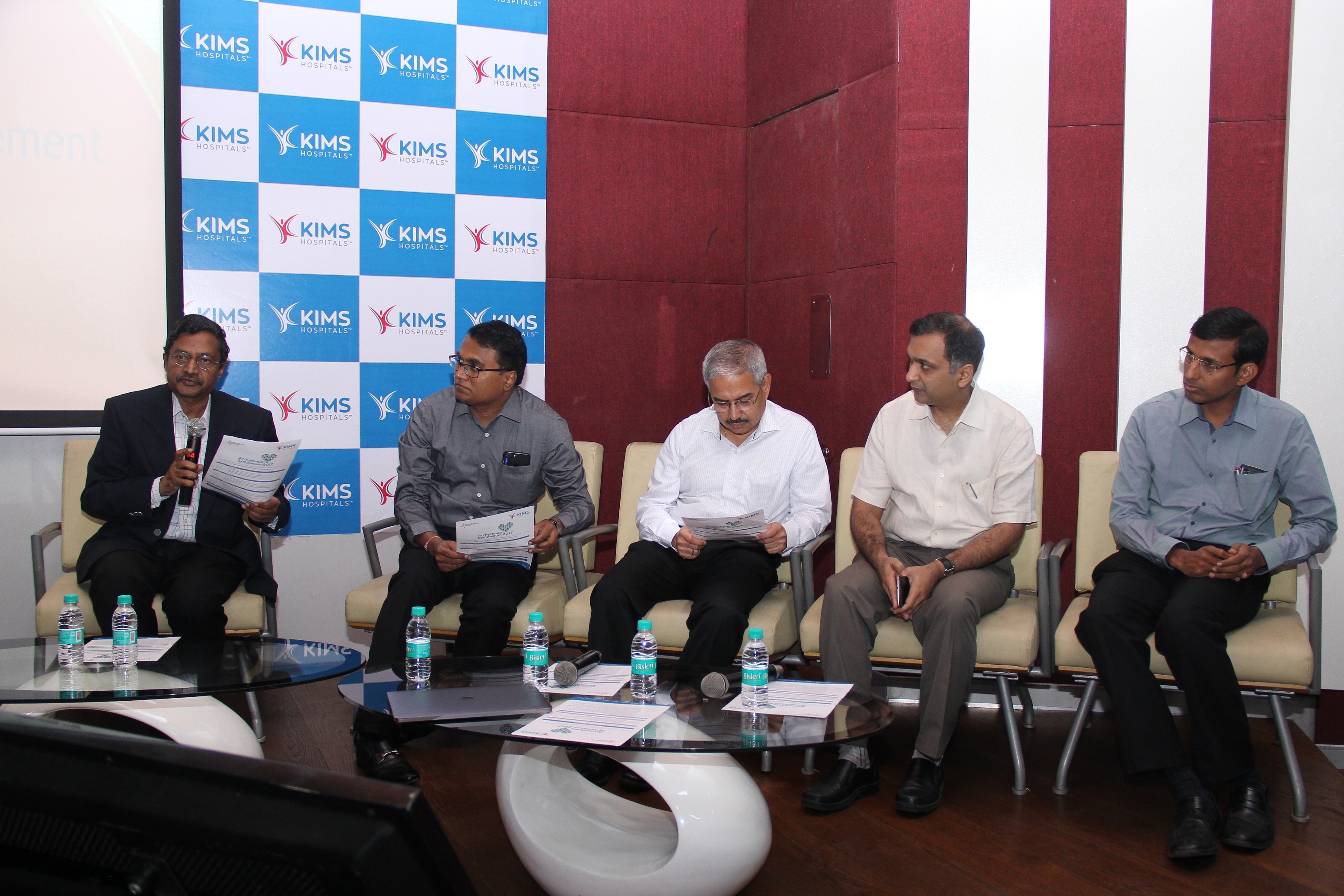 Hyderabad: KIMS Hospitals Secunderabad in collaboration with Arrhythmia Research & Training Society organised a one-day symposium on Arrhythmias on June 11th 2017.
The focus of this year's program is Ventricular Tachycardia which is a dangerous rhythm disturbance of the heart and is responsible for sudden cardiac death. In India, sudden cardiac arrest constitutes 10% of all deaths. Arrhythmia is a medical condition of the heart beat that can be fast, slow or irregular, all posing serious risk factors including sudden cardiac arrest.
Dr B. Hygriv Rao, Senior cardiologist and Chief, Division of pacing and Electrophysiology, who is the course director and president of the Society, said the main objectives of the symposium were re to increase the knowledge of physicians and cardiologists in recognizing and treating these rhythm disorders to protect patients from sudden death. The course is designed to highlight the use of cost-effective solutions to commonly encountered Heart rhythm problems.
The one-day symposium incorporated teaching sessions to benefit post graduate students of Cardiology. The faculty were included Electrophysiologists from various parts of the country who shared the latest technological developments in this area with the delegates.
Dr B. Bhaskar Rao MD &CEO of KIMS Hospitals, inaugurating the program said the problem of rhythm disorders is under-recognized in the country and there was an urgent need to increase the awareness of treatment of arrhythmias amongst physicians and cardiologists. The symposium was attended by about 250 doctors from Telangana and Andhra Pradesh.