Take homoeopathy to masses in interior, remote places: Naidu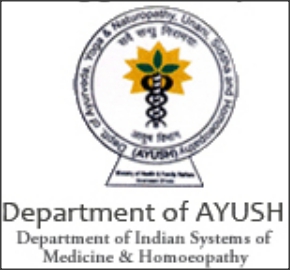 New Delhi: Vice President M Venkaiah Naidu on Tuesday asked everyone concerned to take homoeopathy to the masses in the interior, remote places, where it is practically difficult to dispense medicines owing to lack of logistics or limited resources. Speaking after inaugurating a two-day convention on World Homeopathy Day, he called for making Homeopathy into a mass movement, saying it provided an apt solution for many challenges the country was facing in health due to inadequate resources.
More than 1,500 delegates, including homoeopathic researchers, scientists from allied sciences, practitioners, students, industrialists as well as representatives of various homoeopathic associations attended the two-day "Scientific Convention on World Homeopathy Day" organised by the Ministry of AYUSH here.
Mr Naidu called on the homoeopathy professionals and scientists to undertake more research in this field of medical science, which was widely used as a system of healing in the world and one of the most popular treatment methods in India. He also urged the scientists working in the profession to undertake innovative and exploratory research in homoeopathy and hailed the scientists of CCRH who were working in collaboration with IIT Bombay scientists on a new way of potentisation of homoeopathic drugs that ensures quality and right source of original substances of drugs.
He urged the researchers to take this work further to bring more credibility to homoeopathy, thereby taking it to a new high. The Vice President also emphasised on a healthy nation, saying a healthy nation is more important than a wealthy nation. Minister of State (independent charge) for AYUSH Shripad Yesso Naik, who presided over the inaugural function, congratulated the Central Council for Research in Homoeopathy (CCRH) for its 40 years of research commitments in the field of homoeopathy by working on infectious and other nationally significant diseases like acute encephalitis syndrome, mother and child health problems, dengue and chikungunya.
He assured full support of his Ministry in supporting the council in undertaking high quality research and helping to develop big data on homoeopathy which was required to validate this ancient wisdom. He commended Council for linking research with education by signing MoUs with academic institutes with the aim to orient postgraduate students and faculty to research. He said that homoeopathic colleges should ensure their infrastructure supports research in homoeopathy.
AYUSH Secretary Vaidya Rajesh Kotecha emphasised the Ministry's efforts to bridge the gap between science and tradition through researches in the field of AYUSH. The Vice President also conferred the awards bestowed by CCRH to incentivise the contributors in the field of Homoeopathy research. The Life time Achievement award was conferred to Prof. Jayesh R. Bellare, Institute Chair Professor at IIT Bombay who has done pathbreaking research on the action of homoeopathic remedies in the realm of Nanotechnology. The Best Teacher award was presented to Prof.(Dr.) Niranjan Mohanty who is the former Principal of Abhin Chandra Homoeopathic Medical College, Odisha with over 40 years of active teaching service.
The Young Scientist awardees were Dr. Varanasi Roja, Scientist-2, CCRH who has contributed significantly to clinical research in Homoeopathy and Dr. P.S Chikramane of IIT, Mumbai who has extensively studied the biological effects of nanoparticles. Best Research PaperAwards were conferred to Dr. Papiya Nandy, Emeritus Professor Jadhavpur University, Dr.Satadal Das,Professor and Head Department of Pathology and microbiology, D.N De Medical College & Hospitals (West Bengal) and to Dr. Rajesh Shah, acclaimed physician and researcher.
Lok Sabha MP Dr. Manoj Rajoria and AYUSH Secretary Vaidya Rajesh Kotecha were the guests of honour.