Tamil Nadu: Fake doctor owning multi-speciality hospital arrested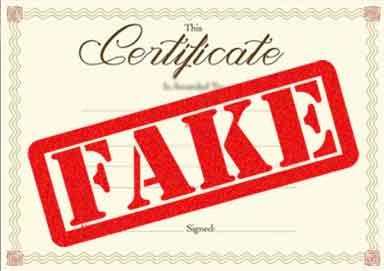 Madurai: In a recent development of the crackdown on fake medical practitioners, the authorities have nabbed two more quacks from the Alanganallur district. Shockingly one of the quacks, now identified as one Mohamed Hanifa, owned a Multi-speciality Hospital, " Baba multi speciality hospital" in the area. Hanifa is a grade 3 passout. It was revealed that the quack while running the hospital, ran his own practice by prescribing medicines on the letterheads of doctors whom he employed, while the doctors would come only in the evening.
Not only this, Baba multi speciality hospital, owned by Mohamed Hanifa,  had a well functioning pharmacy, and maintained  a steady flow of patients, mainly because of the cheap consultation costs. The hospital had two doctors' consulting rooms, a dentist room and a medication room.
On receiving complaints through  the 104 medical advice service, a team of health officials comprising of  Joint Director of Health Services Dr N Rukmani, Vigilance wing DSP from the Directorate of Medical Services  Narasimman and superintendent Kamalakannan raided the hospital.
The officials found Hanifa dressed impeccably like a doctor, with a stethoscope around his neck. Ironically during the raid,  a man came knocking at the door asking for a doctor, when he was told that the doctors were away, he pointed to Hanifa and said, "there he is''. When quizzed, he claimed that the doctor had a big heart as he would not specify any consultation fee. "We could pay him Rs 10 and get an injection, or even go without paying him... he was a good doctor,'' the man said.
The team while searching the hospital premises seized bottles of gentamycin and other cheap injections from the hospital's premises.The quack treated the patients with the help of a list of medicines which could treat various ailments that he kept handy and provided medications based on it.
When asked about the whole incident, Dr Rukmani  told the
TOI
, Hanifa operated carefully under the name of practitioners who he employed in his hospital. There were specialists including a dentist, paediatrician and chest physician, lthough the chest physician had left the hospital recently on coming to terms with Haniffa's dangerous living. "We have also warned the other doctors today'' she said.
The other quack, Sarkar, 35 was found treating patients coming in with complaints of piles. He too owned his own hospital  named  Moolapowthiram where he was providing patients with allopathic medicine. Several medicines were also seized from his premises.
The police has arrested both  the quacks who have been booked under sections 419 and 420 of  the Indain Penal Code. They have been remanded in custody. The drive against quacks would continue and this year six of them had already been arrested in Madurai district, added Dr Rukmani.