Tamil Nadu: district govt hospital alleged of medical negligence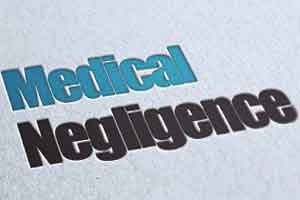 Tamil Nadu: A government hospital in Tiruchengode in Namakkal district of Tamil Nadu has been alleged with a case of medical negligence by the local police.
The accused in the case, a doctor and nurse of the hospital have been alleged for negligence and homicide of a 25 year old woman, who is reported to have delivered her third baby in the hospital.
The initial details that have emerged on the case, as alleged by the police, point fingers at the doctor and the nurse after the woman (Sathya) delivered a baby at the hospital through a C-section. Sathya was taken to a primary health centre at Manikampalayam after she complained of labour pain. However, the doctors there recommended her to be taken to the said (Tiruchengode) government hospital as they felt her delivery requires emergency cesarean section.
Things were normal for Sathya after she delivered the baby. She was talking to her family and relatives till 2 hours after the operation, when she suddenly fainted. She was reported dead at that hour.
As reported by
Deccanchronicle
, the government hospital doctor, Karpagaselvi and nurse Jothimani have been booked for homicide under Section 304 of the Indian Penal Code after an inquiry by the Revenue officials and the hospital dean.
The relatives of the woman lodged a police complaint against the GH doctor and nurse who attended on Sathya, claiming that their medical negligence led to their death. The district administration ordered an inquiry headed by the revenue divisional officer. Following the inquiry by the RDO Mahatma, Tahsildar, Rathinam and chief medical officer Dr Latha, a case of medical negligence and homicide was registered against the medical doctor and nurse who attended to the woman.
The Indian Medical Association has stood up in support of the case, stating that the woman died of medical complications she has been suffering for long, as implied by the Tiruchengode branch president of the Indian Medical Association.
She suffered respiratory problems and the doctor and nurse tried hard to revive her, but she died. Besides, action can be initiated against doctors only after an inquiry panel submits its report. "The case against the government doctor and nurse has to be withdrawn," he said, threatening a stir over the issue.