Tamil Nadu: First Skin Bank to open soon at Stanley Medical College and Hospital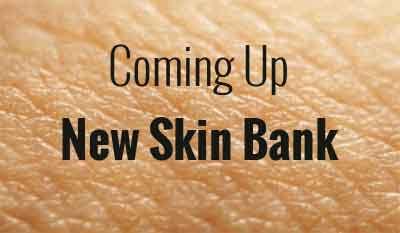 CHENNAI: With the states of Odisha and Karnataka inaugurating with their skin banks, the Chennai is now reported to be planning to have its Skin Bank to give the new life hopes to the Victims of Burns attacks. Soon a cadaver donor skin bank will opened at Government Stanley Medical College and Hospital, a first in government sector.
The skin bank, which will work under the Cosmetology department of the hospital, was set up at Rs 1.4 crore. Till the date of completion of the proposed Skin Bank, government hospitals had to depend on private facilities for cadaver skin to treat emergency cases like patients with severe burns or acute skin allergies.
Earlier, Odisha has been opened the Skin Bank at the Institute of Medical Sciences and Sum Hospital, and Karnataka also has been established new destination for skin donors and for patients at Victoria Hospital.
Read also:
First skin bank opens in Odisha
Read also:
First skin donation bank opens in Victoria Hospital
Speaking with Express ,Dr GR Ratnavel, head of the hospital's cosmetology department said, "If a person suffers 40 per cent burns, it can lead to infection and death. But temporary cadaver skin coating will reduce the death rate significantly".
Cadaver Skin is the Best option for the patients with the most severe burns, some skin ulcers and allergies until a graft of the patient's own skin can be applied. Cadaver skin is removed from the cadaver donor, processed and stored in the bank.
Dr Nirmala Ponnambalam, head of Burns and Plastic Surgery, Government Kilpauk Medical College and Hospital further said, "For now, we borrow skin from private hospitals under MoU signed. For one patient of burn injuries, two to three cadaver skins are needed. Sometimes, we will do allograft from relatives of the patients or parents."
As per the Data, from 2008 to till the date, approximately 40 Cadaver skin donations were made under the Tamil Nadu Cadaver Organs Donation programme.
After Stanley Hospital, the skin bank will be inaugurated at Government Kilpauk Medical College and Hospital, which has been pending for long. "The facility at KMC will be funded by the Transplant Authority of Tamil Nadu said an official source.