Tamil Nadu: TN Medical Council Suspends fake doctor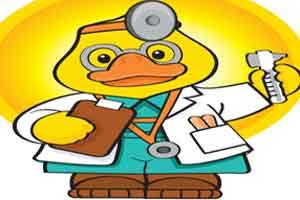 Tamil Nadu : In a shocking case of impersonation  , Tamil Nadu Medical Council recently came across the case of Dr Thamizharasi T, who had a medical degree, a license to practise and all other documents that would show her as a certified doctor. What she didn't have was her certificates of class 12 examinations. With further investigations, what came to a shocking surprise of the council is that Dr Thamizharasi T was not Thamizharasi T at all, but one Archana Ramachandran who had impersonated Thamizharasi T to get into med school.
TOI reports about  Archana Ramachandran, who had failed class 12 exams, took over the identity of one Thamizharasi Thulukannam to get medical seat and then became a doctor.
To add to the surprise,the complain of the person was made by none other than her husband M Karthick and her father-in law R Manohar who had written to the council stating that Archana Ramachandran, daughter of a former village administrative officer, had impersonated Thamizharasi Thulukannam, to get a medical seat.
"They have now given us documents that show that Archana had failed her Class 12 board examination and has been living as Thamizharasi with the help of her father, R Ramachandran. Thamizharasi died in 2003," said Tamil Nadu State Medical Council president K Senthil told TOI.
The Council has forwarded the case to the police on charges of impersonation, who will now conduct an inquiry. Since the inquiry is expected the take time Tamil Nadu State Medical Council has removed Dr Thamizharasi T from the medical register and she has been placed under suspension until further orders on charges of impersonation.
Complainants want to ensure that the medical profession and prospective patients are saved from erring doctors. We have decided to debar this doctor because we were convinced that she had impersonated. Further investigations will be done by the city police," Dr Senthil
informed
.