Tamil Nadu Medical Council suspends three doctors in different cases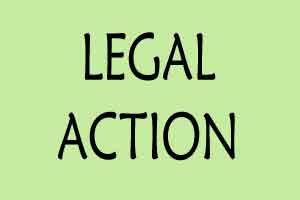 Alleged for violating laws, the Tamil Nadu Medical Council (TNMC) has taken a strong action of suspending three doctors for various reasons, two of them from Chennai.
The license of the three doctors has been suspended for a stipulated period on five years, one year, and six months, respectively.
The first doctor has been suspended over the violation of the PCPNDT act. An initial investigation by the district authorities has revealed that Ramachandran (55) of Mahalakshmi Nursing Home in Neyveli has been habitually violating the
PCPNDT act
. He is found to be routinely revealing the gender of foetus after an ultrasound scan. He has been punished with five years of suspension.
As reported by Hindu, the report of an inspection conducted by the Joint Director and the Collector in 2014 was sent to the Director of Medical Services who sent the report to the TNMC.
"It has been pursued since 2014 but we had to check the evidence. We placed it before the ethical committee which took the decision," an official said.
The second doctor has been suspended by the council on charges of years of misconduct and negligence. He is laparoscopic surgeon M. Maran who was attached to Bharathiraaja Hospital in T. Nagar, Chennai.It is alleged that Dr Maran has performed a bariatric surgery following which the woman developed complications and she was admitted to another private hospital. The patient died nine months later. However, the case only took a serious turn after allegedly Dr Maran tried to bribe the family of the patient by giving them a blank cheque.
As reported by
Hindu
, "
The complications following the surgery were not considered a serious negligence but giving the patient's family a blank cheque was considered an offence
," said a member of the Council.
The third doctor has been suspended for a case of medical negligence after a patient of the Women and Child Foundation in T. Nagar, Chennai, had complained that a wad of cotton was left inside her abdomen after a surgery. The doctor, Rajasekar, was punished for negligence with a six-month suspension.
According to the Council members, the doctor had left the mop pad in her abdomen which was later removed. The patient is also expected to be financially compensated by the consumer court.