Tamil Nadu: Police arrest quack, charge her with foeticide, Sex determination and quackery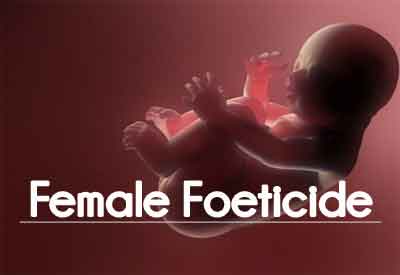 Chennai: Authorities have nabbed a quack, while she was caught performing sex determination and abortion on 5 women here.
The woman has been identified as 48-year-old Anandi of Tiruvannamalai, who apparently had been running her so-called "Abortion Clinic" for a long time. She worked out of her residence's terrace, where she would perform sex determination on patients from near-by villages, and would subsequently abort the foetus.
NewsMinute described the gory way in which the whole business of abortion was run.
"Anandi would render women unconscious with chloroform and administer a vaginal pill. We also suspect that in some cases she was allegedly pulling out the foetuses manually," a health official told
TNM
.
Obstetrician Dr. Jaishri Gajaraj said, "Normally a pill is administered as an anti-progesterone to abort the foetus and then the foetus naturally comes out. But to pull the foetus out is a condemnable practice."
TOI
reports that  Anandi alias Thilagavathi, had been arrested a few years ago for sex determination and sex selective abortion, but she came out after paying a fine. Hence, this time police have charged her with feticide, besides quackery, a cognizable offence.