Tata Trusts to roll out cancer care programme in Nagaland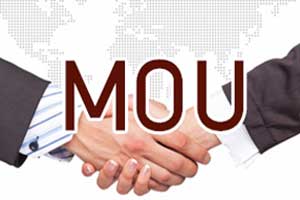 Kohima: Tata Trusts today signed an agreement with the Nagaland government to roll out a cancer care programme in collaboration with the public health care system of the state.
"The government of Nagaland and the Tata Trusts today signed a Memorandum of Understanding (MoU) to implement a programme for providing comprehensive cancer care in the state," an official release from the Tata Trusts said.
The Tata Trusts and the Nagaland government will establish a joint venture -- Nagaland Cancer Care Foundation -- and the collaboration will build on the public healthcare system to make cancer care accessible and affordable, it said.
The MoU was signed between Taraporevala and Nagaland Health and Family Welfare Commissioner and Secretary Himato Zhimomi, the statement said.
Speaking on the development, Tata Trusts senior advisor Burzis Taraporevala said, "Nagaland is among the states that have the highest per capita burden of cancer in India. Through the partnership, we aim to provide the much-needed impetus by making cancer care accessible and affordable, and help in awareness and early diagnosis."
The programme will integrate with the existing plans of the state on cancer screening, palliative care and tobacco control with a three-tiered model of treatment delivery.
"The model is centred on the use of technology and building capabilities of the existing workforce to facilitate operations in remote areas and patient-centric design principles to provide a good in-hospital experience to patients and caregivers," the statement said.
Besides developing the Naga Hospital Authority in Kohima, the model envisages building capabilities in select district hospitals at Mon, Mokokchung, Phek and Tuensang so that patients do not have to travel more than a few hours for accessing the entire range of cancer care services.
Recently, the Tata Trusts partnered with the Assam government to operationalise the Assam Cancer Care Foundation by laying the foundation stones of 19 upcoming modern cancer care facilities.
The Tata Trusts is currently in talks with state governments such as Andhra Pradesh, Odisha and Telangana for establishing similar cancer care network.