Telangana: ESIC to take 35 cr workers under social security scheme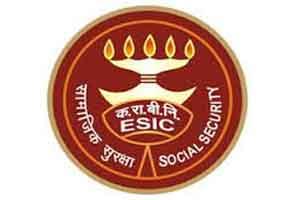 A massive survey has been initiated by the Employees State Insurance Corporation (ESIC) to provide social security to workers in the organised and unorganized sectors.
Union Minister of Labour Bandaru Dattatraya has implied that the nationwide survey aims to bring 35 crore workers under social security benefit in the next two years. It is also expected to be extended to North-Eastern states and Andaman Islands too.
Elaborating further Dattatraya implied that the ESIC has already added added two lakh beneficiaries in Telangana State and Andhra Pradesh to the existing 111 lakh, and with this recent initiative the aim is identify more such beneficiaries. A proposal is underway to upgrade the existing dispensaries to 6-bed hospitals to provide additional services.
As reported by
Hansindia
, Dattatreya said the ESIC hospital and Medical College would be set up by September. Special quota would be provided for the children of the ESIC beneficiaries. The required MCI inspection had been carried out and the faculty would be ready and150 more beds would be added to the 200-bed Nacharam and the services like cardiology, nephrology, and cancer divisions would added.
A new diagnostic centre would set up at the 6-bed Jeedimetla. The 50-bed Warangal ESIC hospital capacity would be increased to 100-bed, said the Minister. Dattatraya also said the medical ambulances would be launched exclusively for the construction workers, cine workers, auto-rickshaw drivers and rickshaw pullers in the city.
A 100-bed ESIC hospital would be established at Vijayanagaram in AP. In Paidi Bivavaram in Srikakulam district a new model 10-bed hospital and diagnostic centre would be set up. A super specialty hospital in Visakhapatnam with 300 beds and a 100-bed super specialty hospital would be established in capital city, Amaravathi.