Telangana State Medical Council suspends 7 doctors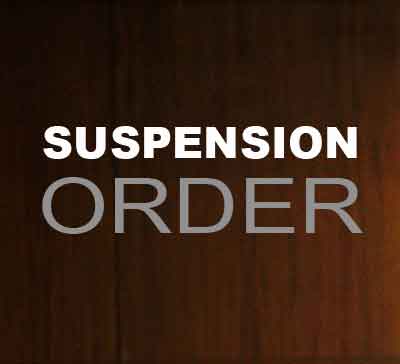 Hyderabad: Taking strong cognizance of unethical practices by medical practitioners, the
Telangana State Medical Council
has ordered suspension of 7 doctors under different cases.
The Council's executive and general body meeting held yesterday, passed resolutions unanimously against these doctors, suspending their licence for varying periods, TSMC Chairman E Ravindra Reddy said in a release.
 Dr Chandra Bhushan, an orthopaedic surgeon at city-based Global Hospital, has been suspended for a period of two years for ethical infringement and for performing height lengthening operation on a young person named Nikhil Reddy. The operation on Reddy created a controversy as it was performed allegedly without the consent of his parents. The youth continues to suffer from pain post-surgery.
Speaking to 
The Hindu
 , Dr. Ravindra Reddy, Chairman TSMC said there was no precedent of such a surgery being undertaken. "It is a rare and experimental surgical procedure that could not have been taken up without the express consent of the parents of the patient," he said. "There was no need for the doctor to have performed such a surgery that left the patient bed-ridden for months on end," he added.
Read Also : 
Telangana: State Medical council to act against Global Hospital for height enhancement surgery
In another case, TSMC has ordered suspension of another doctor named Namratha, who runs a Test Tube Baby Centre at KPHB, Hyderabad, for five years, while also imposing a lifelong ban on performing surrogacy.
TOI
reports Dr Namratha handed over a child to an NRI couple, who was not connected to them biologically but was delivered through surrogacy. The Council, however did not provide full details of the case which invited disciplinary action against her.
Three other physicians -- Dr Rahul Carter, Dr Harikumar Ravva and Dr Minhaj Zafar Nasirabadi -- were suspended for six months each for alleged unethical psychiatric practices, the release said. It is reported that while certain rehab centres in the state were registered under the name of these doctors, treatment at the said centres were being provided by people who have no medical qualifications.
One Dr T Manoj Kumar, has been suspended for three months for allegedly performing indiscriminate appendicitis surgeries in Karimnagar. In the same case, seven other doctors have received a warning for their alleged unethical practices, the release said.
Read Also: 
Telangana Medical Council suspends two doctors for Unnecessary Appendectomies
Dr Krishna Kant Reddy has been suspended for "non- compliance" of civic body orders of displaying MBBS equivalent degree. The suspension will last till he complies with the orders, the release said.
Besides this, the names of two persons have been recommended to police to initiate legal action for practicing and dispensing allopathic drugs without any qualification.