TN: Government hospitals to be inspected for Kalyakalp Award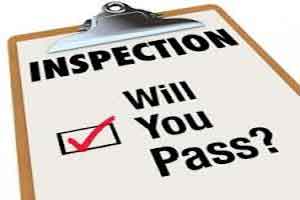 Coimbatore: The Government hospitals in Coimbatore district will soon be inspected for nomination to goverment's Kayakalp Award. Health Department officials will inspect all the government hospitals in the district to nominate the hospitals for the said  award.
Hospitals will be inspected for the award on various dimensions including hospital facility upkeep, cleanliness, protected water supply, waste management, vector and animal control, infection control and support services.
The aim of this award scheme is to promote public health facilities in the country for maintaining the facilities clean and hygienic. The objectives of the award schemes include:


To promote cleanliness, hygiene and infection control practices in public health care facilities.


To incentivize and recognize such public healthcare facilities the show exemplary performance in adhering to standard protocols of cleanliness and infection control.


To inculcate a culture of ongoing assessment and peer review of performance related to hygiene,cleanliness and sanitation.


To create and share sustainable practices related to improved cleanliness in public health facilities linked to positive health outcomes


Cleanliness does not apply only to physical cleanliness, but to develop and put in place


systems and procedures for activities such as bio-waste disposal or protocols etc.


Dr M. Tamilmani, Joint Director of Medical and Rural Health Services, Coimbatore that inspections under Kayakalp will cover primary health centres, secondary level Government hospitals and medical college hospital in the district, reports Hindu
To make this award process fair, there will be three levels inspection to assess cleanliness on various parameters, said health officials.
After completion of the inspection at all the three levels, award will be given to best performing hospital. Tamilmani said, "Three levels of assessment will be done to choose the award winners. While  Rs 5. lakh will be given to the best performing institution, the hospital ranked second will get  Rs 3 lakh."
"All participants will get certificates and citations. A portion of the prize money can be used for development activities of the hospital while remaining can be given to workers as incentive to acknowledge their efforts", he added.
"As of now, sensitisation workshops have been held for medical officers. A state-level committee committee has also been formed for assessment activities. Internal assessment, done by a selected team of of a particular hospital, will begin shortly. External assessment at a hospital will be done by selected team of another hospital."
"Waste management includes biomedical and solid waste management at a hospital. Cleanliness of wards, procedure rooms, toilets and hospital premises will be assessed. Control of flies, mosquitoes and rodents will also be checked apart from hospital premises free from dogs, cats and cattle," said Dr. Tamilmani.