TN Govt to pay Rs 28.37 lakhs for medical negligence, May recover the same from doctors- Court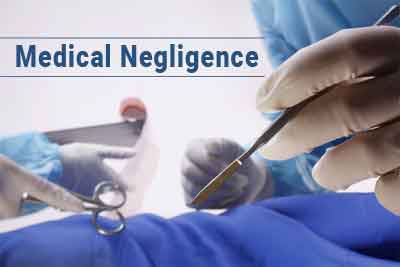 Rs 28 Lakhs to be paid by tamil Nadi State Government on account of Medical Negligence
Liberty with the Government to recover said Amount from doctors and staff involved in the case
Tamil Nadu:  The Madurai Bench of the Madras high court, has come down hard on the provision of medical services in the government hospitals in the state ordering the state government to pay Rs 28.37 lakh on account of the medical negligence case at a government facility. What is also a first that the judge gave liberty to the State Government to recover the compensation amount from the doctors and hospital staff concerned, reports
Hindu
.
The state government has been directed to pay the compensation to the family of Rukmani, 34, who died at the Government Nagercoil Medical College and Hospital in Asaripallam in Kanyakumari district due to medical negligence.
The case goes back to year 2011, when Rukmani, a tailor by profession was admitted tubectomy at the said hospital. Unfortunately she was administered nitrous oxide, instead of oxygen, which led to heavy blood loss, following which she was immediately referred to Government Rajaji Hospital in Madurai.
During the course, her husband filed a petition before the high court bench seeking better treatment. The court in turn directed the woman to be admitted to the Christian Medical College (CMC), Vellore. However, the government preferred an appeal against the order. The appeal was dismissed on February 10, 2012, following which she was admitted to CMC on February 12. Subsequently, she died on May 4 that year report TOI.
When the deceased husband went to the court seeking compensation, the court immediately observed"The state was not fair to the patient as well as the petitioner. The division bench which dismissed the appeal made a clear finding with regard to the negligence suffered by the patient at the hospital. But the state has not challenged the finding. It did not file counter to the present petition. Therefore, it is not necessary for the petitioner to prove the negligence of the authorities at the hospital."
Taking strong cognizance on the lapse on the part of the government hospital the court noted, "The factual matrix clearly shows that the hospital authorities administered nitrous oxide to the deceased instead of oxygen. The doctors and paramedical staff of Government Nagercoil Medical College Hospital were involved in acts of medical negligence. Because of their negligence, the petitioner's wife went into a vegetative state. Thus, the state is bound to pay compensation."
With these observation, the court ordered the state government to pay a compensation of Rs 28.37 lakh as compensation by calculating loss of the income of the deceased, medical expenses, non-pecuniary damages and loss of personal income of her husband who spent 411 days with her during treatment. This compensation has to be paid to the family amount with 9% interest per annum within eight weeks. The judge also imposed a cost of Rs 33,000 on the government adds
TOI
.
The court also came down hard on the doctors concerned stating  "The doctors have taken oath to render medical assistance to the best of their ability. The society expects them to act with utmost responsibility and commitment and in a highly professional manner while treating patients." Further, Hindu reports that the judge also gave liberty to the State Government to recover the compensation amount from the doctors and hospital staff concerned
Full judgement and analysis to follow soon...........