Too much of sunbath on a foreign holiday leads to rise in melanoma cancer in UK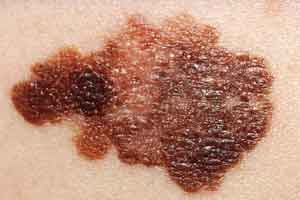 2000 deaths reported in 2012 due to melanoma cancer, leading to new guidelines for diagnosis and treatment issued by NHS in England

The National Institute for Health and Care Excellence (NICE) has internally reformed their measures to curb the rise in melanoma cancer. A set of new guidelines have been issued to advice on diagnosing how far the cancer has progressed, identifying the best treatment, and improvements to follow-up care.

Citing reasons such as the boom in foreign holidays, where more and more people are putting themselves under the direct exposure on UV rays, the melanoma cancer has witnessed a rise in UK. Only in 2012, 2000 deaths have been reported due to this form on cancer. And it is also reported to be growing as the fastest form of cancer amongst the 10 most common cancers.

As reported in the BBC News, NHS is deeply concerned about the melanoma cancer spreading at an alarming pace. While people tend to enjoy a sun holiday, most of them are still not aware of harmful effects of extreme sun exposure especially avoidable between 11.00 am to 3.00 pm, during the day. A sunscreen with a high SPF, ensuring you don't burn, and covering up with a hat, T-shirt and sunglasses, is the minimum you can do when out in the sun.