Trichy: Call for action by MCI for KAP Viswanatham GMC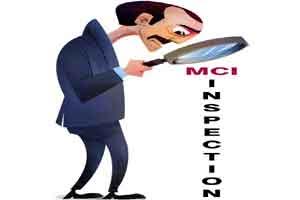 KAP Viswanatham government medical college (KAPVGMC) attached with the Mahatma Gandhi Memorial Government Hospital is reported to be struggling for gaining recognition from MCI for an additional 50 MBBS seats.
A recent MCI team of two member doctors visited the college premise for inspection. Their main point agenda was to check the discrepancies pointed out by them with regard to the facilities during their last visit,  were rectified. One of the main issues which required attention on priority was the lack of faculty, highlighted during the MCI inspection team visit in October 2015.
This is the third consecutive year for MCI inspection of the college for an increase in the seats. It was last increased from 100 to 150 seats in the academic year 2013-14. It still remains a challenge for the college to convince the MCI that the college administration has deputed enough manpower up its sleeves.
The broader issue revolves around the fact that not enough doctors are appointed to the medical college hospitals by the state government. It is not only the KAPVGMC, but other state-run colleges which struggle to get the MCI recognition. With the admission for 2016-17 batch approaching near, this is a priority for all government medical colleges in the state.
As reported by
TOI
, "The issue over lack of manpower was yet to be resolved. The deputation of around 30 doctors from here to Mahamaham has also weakened the strength during the visit. So, decision of the MCI on the recognition for 50 seats depends on how the state government will handle the situation," said a source privy to the development.
Sources said that the state government may have to follow the same style of giving an undertaking for obtaining the recognition this year as well.