Uddhav Thackeray inaugurates mobile medical unit service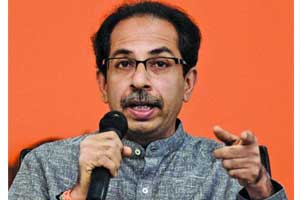 MUMBAI: Shiv Sena president Uddhav Thackeray on Friday inaugurated the National Urban Health Mission's mobile medical unit service here.
Each of these mobile medical units will have a doctor, a nurse, lab technician, pharmacist apart from the driver and will tour remote areas of the cities in which they will be deployed.
Under the initiative, 13 such units would be pressed into service, five each in Mumbai and Nagpur and one each in Panvel, Kolhapur and Aurangabad. Thackeray said, "When we toured remote areas like Melghat and Gadchiroli, we were in the opposition. Now, I don't know where we are."
He, however, did not elaborate on the comment, which comes against the backdrop of criticism the Sena has faced for acting like an opposition party despite being a constituent of the BJP-led governments at the Centre and in Maharashtra.