Ujjain: Ruckus at Catholic hospital over land dispute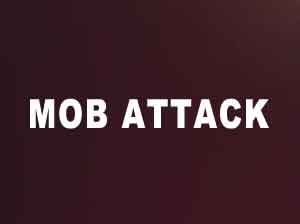 Ujjain:
In a recent incident in the ancient city, a bunch of mobsters reportedly attacked the Pushpa Mission Hospital, managed by the Syro-Malabar diocese of Ujjain harming several nurses and nuns among other staff. The chaos was allegedly erupted by the supporters of a Member of Parliament from the Hindu nationalist Bharatiya Janata Party (BJP).
According to media reports Pushpa Mission Hospital, has been facing trouble for some time after the assistant to the local parliamentarian allegedly used fake documents to claim ownership of part of the hospital property.
"Some 60 masked men armed with cycle chains and pickaxes came with bulldozers around 9 am and broke the front gate of the hospital and fenced off some 2,000 square feet of the hospital land," Father Vineesh Mathew, director of Ishvani, the communication wing of Ujjain diocese, told
Matters India
. Claiming that the assailants had manhandled nuns when they tried to stop them, representatives of the church met Governor Anandiben Patel on Monday and sought her intervention. On Tuesday, they called on the district administration
The Indian Express
reports that the BJP leader claimed that the hospital has encroached on his family's land. The Ujjain MP Chintamani Malviya, who is also a BJP spokesperson, alleged that the hospital was using its minority status to claim undue benefits.
Archbishop Leo Cornelio of Bhopal, the capital of Madhya Pradesh, strongly condemning the attack told
Crux
, "It is a systematic planning to bring disturbance and violence among a peace-loving community. This type of violence will not be tolerated anymore,"
"I ask the authorities to take action on culprits immediately.  It's a cowardly action to destroy the hospital when the governor was visiting the Ujjain city," he added.
The Pushpa Mission Hospital was founded in 1974 at a time and is the oldest medical facility in the area, according to the sources.