Unfortunate: Associate Professor, PMCH; Doctor daughter killed in car accident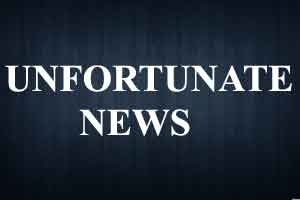 Dhanbad: Three persons, including two doctors, were killed in a road accident near Dhanbad sadar police station, the police said Wednesday.
Associate Professor of Patliputra Medical College Hospital (PMCH) Dr Shyam Sunder Saha, his daughter Dr Abhilash Gaurav and the driver of the car died while Dr Saha's wife Maya and grandson Nihal were injured in the accident occurred on Tuesday.
The injured were referred to mission hospital Durgapur from PMCH in critical condition.
Dhanbad sadar police inspector Ashok Kumar Singh said that the accident occurred around 10.30 PM when Dr Saha along with his family members were returning from Bankmore.
His Maruti SX4 collided head on with a coal-laden truck coming from the opposite side at Ambedkar Chawk, around 25 metres away from Sadar Police Station.
The police admitted Dr Saha and his daughter at BCCL central hospital where doctors declared them brought dead.
Dr Saha lived in Govindpur block of the district. He belonged to Chiraiya village in Banka district of Bihar. His daughter Dr Abhilash was posted in Bihar's Sitamarhi district.
The inspector said that the driver of the truck fled after the incident and search is on for him.