Unfortunate: Doctor Couple commit Suicide, Depressed by Son's death, Heart Ailment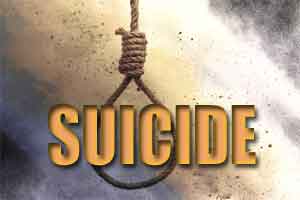 Mysuru:
After being depressed over their only child's death a few years ago and a recent diagnosis of the heart ailment, a well-off doctor couple has committed suicide by hanging themselves by the neck using a single saree from a hook of a ceiling fan.
The deceased have been identified as Dr Satish Kumar and Dr J Veena, residents of Saraswathipuram, a residential suburb of Mysore city in Karnataka province. Both were an alumnus of Mysore Medical College And Research Institute (MMC&RI).
The couple shifted to Saraswathipuram and opened a clinic, after their son, Vishak secured a medical seat at JSS Medical College in Mysuru.
On 27
th
February 2007, a bus rammed into Vishak's brand new motorbike causing his death.
Following their only son's demise, the parents, Satish and Veena went into depression and stopped practicing medicine.
Chandrashekhar, Satish's younger brother informed the daily,
Star of Mysore
, it took some years for the couple to recover from depression. "In 2011, they closed the clinic and took to traveling. They were associated with Youth Hostels Association of India and used to extend medical care to trekkers. They would spend a lot of time, at least eight months a year, travelling mostly in the Himalayas. After spending three months in Manali, they had returned only in December. They had planned a trip again in April", he added.
Recently on March 27, Dr Satish complaint of chest pain and got admitted to Sri Jayadeva Institute of Cardiovascular Sciences and Research in Mysuru. After undergoing the investigations Doctors advised him to undergo an open heart surgery.
"My brother and sister-in-law came home around 9.30 am (after discharge). I returned to my house at 11 am after talking to them for some time. Around 11.45 am, I called them to come and have some tea. When they did not respond, I thought that they may be asleep and returned. But, when I went to call them for lunch around 2 pm, I found them dead," Chandrashekar told the daily.
Chandrashekar immediately informed the police and they found the bodies of the deceased hanging from the ceiling and hugging each other.
They also found a note written by Dr Satish which said, "We are fed up seeing this drama of life and we are upset because of our health condition. My brothers can share the properties equally among themselves."