Unfortunate: Doctor leaps in front of a train, dies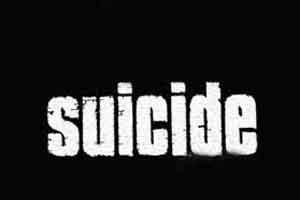 Jaipur: A medical practitioner and senior demonstrator in the anatomy department at Jawahar Lal Nehru  Medical College(JLN), identified as Dr Vineet Dhaneria, committed suicide by jumping in front of a train near Kalyanpura railway crossing close to Alwar Gate police station, Ajmer on Sunday.
The police who were informed of the incident by a passerby reached the spot immediately.They have recovered a suicide note on the deceased man's body that states that no one is to be held responsible for the action. The body has been identified as that of Vineet Dhaneria, on the basis of some ID documents found in the victim's possession.
The doctor was a resident of  Bhagwanganj, in Ajmer, and had left home after telling his family that he was going to his unoccupied plot for an inspection, and would be back in a few hours.
 "The investigation is still on. Nothing could be said at this stage,"  a police officer told Pink City Post.
Statements of the doctor's colleagues, students, and family members have been recorded by the police. Call detail records are also being examined by the investigators. The deceased is said to have been undergoing treatment for depression, the police have been told. They are in the process of collecting evidence for the same.
A postmortem examination has been conducted and the body has now been handed over to the victims family members.