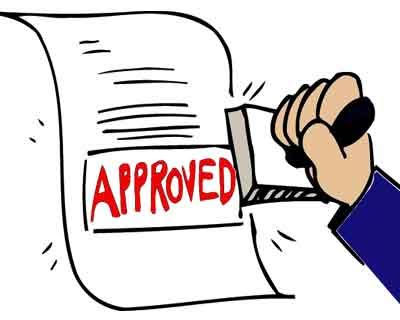 New Delhi: The government today approved the National Health Policy which proposes to provide "assured health services to all" in the country. The Union Cabinet chaired by Prime Minister Narendra Modi  finally gave its nod to the policy which has been pending for the last two years. The last National Health Policy was framed in 2002. So, this policy has come after a gap of 15 years to address the current and emerging challenges necessitated by the changing socio-economic, technological and epidemiological landscape.
Here are the important Highlights of the Policy
BUDGETARY ALLOCATION
The Policy proposes raising public health expenditure to 2.5% of the GDP in a time bound manner. The Policy advocates a progressively incremental assurance-based approach. It envisages providing larger package of assured comprehensive primary health care through the 'Health and Wellness Centers' and denotes important change from very selective to comprehensive primary health care package which includes care for major NCDs, mental health, geriatric health care, palliative care and rehabilitative care services. It advocates allocating major proportion (two-thirds or more) of resources to primary care.
TARGETS
The Policy has assigned specific quantitative targets aimed at reduction of disease prevalence/incidence under 3 broad components viz.(a)health status and programme impact, (b) health system performance and (c) health systems strengthening, aligned to the policy objectives. Some key targets that the policy seeks to achieve are –
Life Expectancy and healthy life
Increase Life Expectancy at birth from 67.5 to 70 by 2025.
Establish regular tracking of Disability Adjusted Life Years (DALY) Index as a measure of burden of disease and its trends by major categories by 2022.
Reduction of TFR to 2.1 at national and sub-national level by 2025.
 Mortality by Age and/ or cause
Reduce Under Five Mortality to 23 by 2025 and MMR from current levels to 100 by 2020.
Reduce infant mortality rate to 28 by 2019.
Reduce neo-natal mortality to 16 and still birth rate to "single digit" by 2025.
Reduction of disease prevalence/ incidence
Achieve global target of 2020 which is also termed as target of 90:90:90, for HIV/AIDS i. e,- 90% of all people living with HIV know their HIV status, – 90% of all people diagnosed with HIV infection receive sustained antiretroviral therapy and 90% of all people receiving antiretroviral therapy will have viral suppression.
Achieve and maintain elimination status of Leprosy by 2018, Kala-Azar by 2017 and Lymphatic Filariasis in endemic pockets by 2017.
To achieve and maintain a cure rate of >85% in new sputum positive patients for TB and reduce incidence of new cases, to reach elimination status by 2025.
To reduce the prevalence of blindness to 0.25/ 1000 by 2025 and disease burden by one third from current levels.
To reduce premature mortality from cardiovascular diseases, cancer, diabetes or chronic respiratory diseases by 25% by 2025.
BED ALLOCATION
The policy  aims to ensure availability of 2 beds per 1000 population distributed in a manner to enable access within golden hour.
Non Communicable Diseases
This policy focuses on tackling the emerging challenge of non-communicable diseases. It supports an integrated approach where screening for the most prevalent NCDs with secondary prevention would make a significant impact on reduction of morbidity and preventable mortality.
Integration of AYUSH
The policy envisages a three dimensional integration of AYUSH systems encompassing cross referrals, co-location and integrative practices across systems of medicines. This has a huge potential for effective prevention and therapy,that is safe and cost-effective. Yoga would be introduced much more widely in school and work places as part of promotion of good health.
Regulatory Environment
To improve and strengthen the regulatory environment, the policy seeks putting in place systems for setting standards and ensuring quality of health care. The policy is patient centric and empowers the patient for resolution of all their problems. The policy also looks at reforms in the existing regulatory systems both for easing manufacturing of drugs and device s, to promote Make in India, as also for reforming medical education. The policy, has at its centre, the person, who seeks and needs medical care.
Human Resources
The policy advocates development of cadre of mid-level service providers, nurse practitioners, public health cadre to improve availability of appropriate health human resource.
8 comment(s) on Union Cabinet clears National Health Policy, Check out the highlights