Union Health Ministry directs removal of Dental Council of India President Dr Dibyendu Mazumdar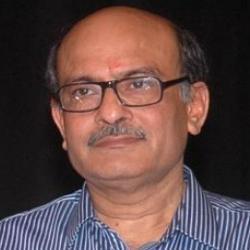 New Delhi: Holding the fact that Dr Dibyendu Mazumdar, president of Dental Council of India (DCI) has already crossed the retirement age of 65 years on July 9, the Union Ministry of Health and Family Welfare (MoHFW) has written to the Council to restrict him from accessing the official documents, as he ceases to be a faculty of University and consequently to be a Member of DCI under the relevant DCI Regulation.
The direction came in response to the intimation by the Shaji K. Joseph, president of the Kerala Dental Council and a member of the DCI, who in a letter dated July 15 2019, had written to the MoHFW informing about Mazumdar continuing to act as the President and Member of DCI even after crossing the retirement age of 65 years.
The letter written by the Ministry to the Council clearly stated, "Under Section 3(d) of the Dentists Act, 1948 one member from dental faculty of each University is elected as a member of and under Clause 17(d)7 of the MDS Courses Regulations, 2017, the maximum age limit up to which a person can be appointed or granted extension or re-employment in service against the post of Dental teachers or Deans or Principal is 65 years. As such, on the day such elected member ceases to be a member of such faculty, his DCI membership will also come to an end. Since DCI had intimidated that Dr Mazumdar attained the age of 65 on 09.07.2019, as per DCI regulations, he cannot be treated as dental teacher/faculty even though the University concerned has designated him as Honorary Professor/professor Emeritus as per the provisions of the University Act/Ordinance."
The ministry examined the matter and wrote to the council directing it to cease the membership of Mazumdar. The letter forwarded on September 11, 2019, by the Ministry, reads;
"It has been found that the Ministry had decided to notify the election/nomination of DCI members under Section 3 of Dentists Act, 1948. Towards this, the council was asked to provide the relevant documents in respect of member including Dr Mazumdar. However, notification of DCI membership in respect of Dr Mazumdar could not be made by the ministry as the Government of West Bengal did not make available the vigilance clearance of Dr Mazumdar at the relevant time."
The Ministry has also taken into account the judgement passed by the Judicature of Patna wherein it has been inter alia held that a visiting professor cannot become a faculty of an Institute or University.
"In the light of the above facts and statutory provisions, the DCI membership of Dr Mazumdar came to an end on the day he attained the age of 65 years. Accordingly, it is requested to take necessary action in the matter and ensure that Dr Mazumdar is not allowed to access official files or papers of DCI or discharge any of the functions of the Council consequent upon his having ceased to be a faculty of University and consequently to be a Member of DCI under the relevant DCI Regulation on his attainment of 65 years. Action taken in the matter may be intimidated to the Ministry immediately." the letter directed DCI