OOPS: Union Health Ministry duped of Rs 2.5 crore via fraudulent digital transactions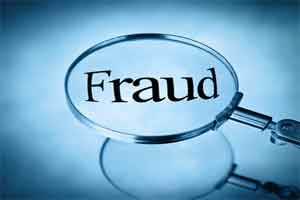 New Delhi: A case has been filed against 'unidentified people' by the Union Health Ministry for allegedly misappropriating its fund amounting Rs 2.5 crore via multiple digital transactions.
The Health Ministry learnt about the alleged fraud during a financial audit. The fraudulent transaction was done digitally via Bank of Baroda in five times. To control any further misappropriation, the computers and other records have been sealed.
According to the complainant, fraudulent transfers of money from the accounts of Pay and Accounts Office were made by creating bogus identities of officials involved in the chain of processing and sanctioning bills and transfer of payments, a police official told PTI.
"On receiving the complaint, they conducted a financial audit. The department learnt that the amount had been transferred, but to different account numbers. An internal departmental enquiry into the matter was initiated, and several bank accounts were scrutinised closely. They found that several accounts registered in the names of unknown persons had received the sanctioned amount," a senior police officer told the
Indian Express
.
The bank accounts in which the fraudulent payments were credited have been freezed. After the alleged fraud came to light, all fund transfers from the ministry have been stopped, the officer informed PTI.
"Normally, the accounts are added through due diligence and all necessary checks. However, in the present case, it seems a fake account was created and it was fraudulently verified using the usual health ministry safeguards and money was transferred to Assam. That is the one transaction that has so far come to light and an FIR has been lodged by the official whose computer was used to make the transaction," an official told the Indian Express.
A case under IPC sections 420 (cheating) and 409 (criminal breach of trust by public servant) has been registered at the Economic Offences Wing (EOW), but no arrest has been made so far," a senior police officer informed the Indian Express.
However, no arrest has been made yet. An investigation is underway, police said.
Read Also: 10 years jail to 5 Doctors and two others for Rs 1.04 crore bank fraud