Unknown lady administers saline in hospital, Nurse and Security guard suspended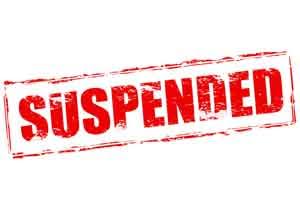 in the absence of the duty nurse, an unidentified woman barged into the male medicine ward of the hospital and administered injections and saline to at least five patients
Sambalpur:  A nurse and a security guard of Sambalpur District headquarter hospital here were suspended on dereliction of duty after an unknown lady administered saline and injection to the indoor patients on Saturday night.
Duty Nurse Rajani Sahu and the hospital security guard of the medicine ward were suspended following the unfortunate incident in the hospital.
On Saturday night, in the absence of the duty nurse, an unidentified woman barged into the male medicine ward of the hospital and administered injections and saline to at least five patients.
She fled from the scene when the attendants of one patient reportedly refused to administer the injection.
Town Police station IIC R C Dora said Police after screening the CCTV footage arrested the woman identified as Lily Jal (35) and forwarded her to the Court.
Meanwhile, the CDMO formed a committee to probe into the incident.
Police said the lady might have some mental problems.
The IIC said according to the preliminary inquiry on Saturday night Lily had come to the hospital after a wordy duel with the family members.